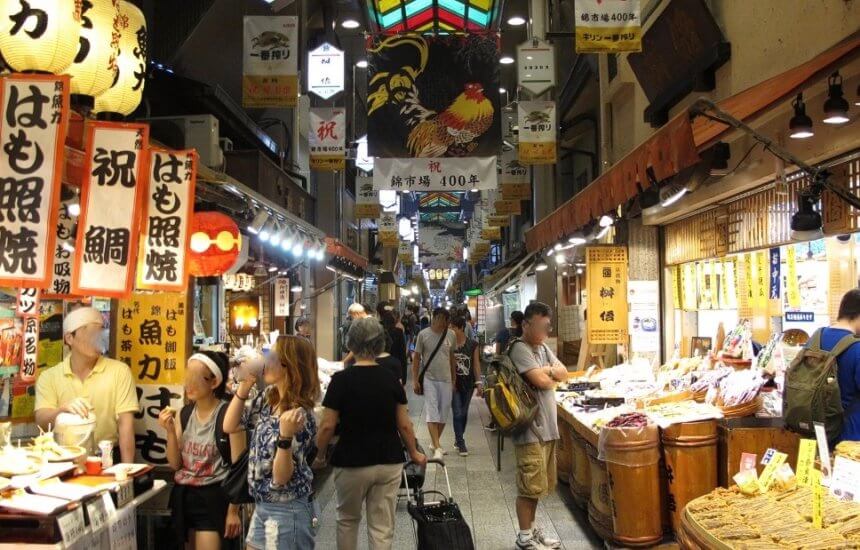 Nishiki Market area (lunch)
See and taste Kyoto's local ingredients and food. Experience first-hand Kyoto's food culture here at Nishiki Market.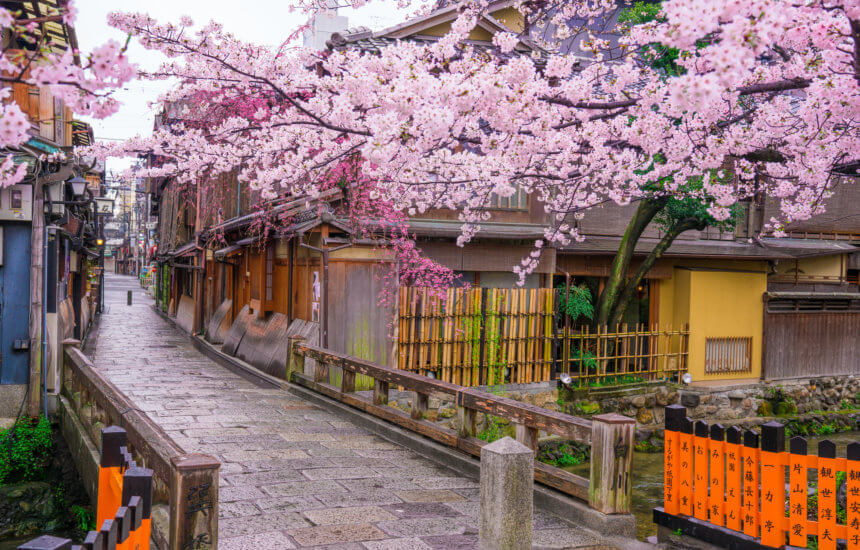 Gion Shirakawa & Hanamikoji St.
Gion Shirakawa and Hanamikoji St. is an area where Geishas and Maikos frequent. The cityscape of local teahouses and the Geisha or Maiko walking around the area with the full blossom of the Sakura is a amazing sight to see, the perfect one scene of Japan.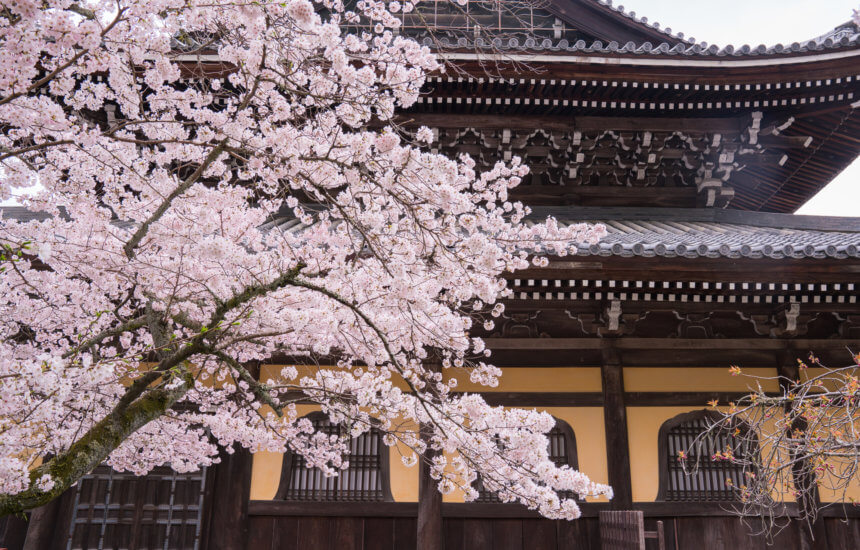 Nanzenji Temple
A Buddhist temple of the Zen Sect, one of the most high profiled temple of Japan.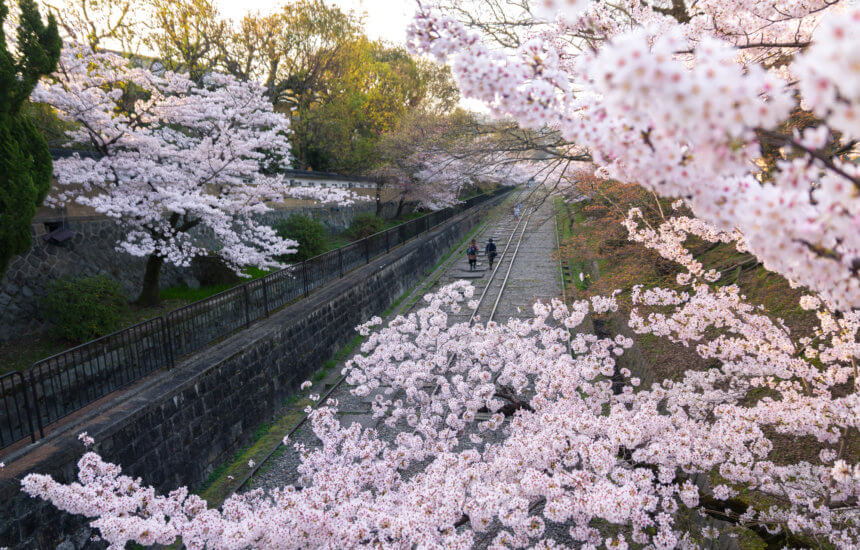 Keage Incline
The Keage Incline rail road track was built as part of the aqueduct that carries out water from lake Biwa as the main water supply of Kyoto. The tracks used to carry out ships to transfer from one area to another and was in-use until about 70 years ago. The Sakura magnificently arches over the tracks creating a beautiful Sakura tunnel over this world's longest incline.
Tour Details
10:00
In front of Shinsaibashi OPA
Private Tour Price
(Total / max 12 passengers)
¥120,000
※Tax included
Availability Calendar
Osaka Departure / Kyoto Sakura Private Bus Tour
March, 2023

| Mon | Tue | Wed | Thr | Fri | Sat | Sun |
| --- | --- | --- | --- | --- | --- | --- |
| | | 1 | 2 | 3 | 4 | 5 |
| 6 | 7 | 8 | 9 | 10 | 11 | 12 |
| 13 | 14 | 15 | 16 | 17 | 18 | 19 |
| 20 | 21 | 22 | 23 | 24 | 25 | 26 |
| 27 | 28 | 29 | 30 | 31 | | |
Click the date to proceed to the reservation screen.
◯ Available
× Fully Booked

Reservation Minimum: 1 Passenger

Reservations for the following day are accepted until 9:00PM the night before.

This is a private tour. Your pick-up and drop-off point will be your hotel or accommodation.
Please refrain from carrying your child on your lap when on board the vehicle.
Children below the age of 15 years old must be accompanied by a guardian or parent.
In addition, passengers age 16-20 years old travelling alone is required to submit a signed consent form by a parent or guardian. Please inform us beforehand by e-mail.
We may ask you to present your identification to confirm your name and/or age.

Cancellation Fee
10 days before scheduled tour 20%
7 days before scheduled tour 30%
Day before scheduled tour 40%
On the day of scheduled tour before 9:30AM 50%
On the day of scheduled tour after 9:30AM 100%
No Show 100%
※Cancellations received after business hours will be processed the following business day.
Important Points
Departure policy
Please present your booking confirmation e-mail to the Tour Conductor at the pick-up point.
Please be at the pick-up point 15 minutes before departure.
Change of pick-up/drop-off locations are not allowed.
The vehicle will depart on-time, please arrive before departure time.
We may occur delays due to bad traffic, accidents on roads, or severe weather etc. We will not be liable to later costs of taxis and/or train fares etc for passengers.
Please understand we will not be liable for your other bookings (cars, private vehicles, ferry, public transport, etc) due to delays occurred while on tour.
In the bus
The vehicle has no luggage compartment, please avoid bringing large luggage on board the vehicle.
The vehicle has no toilets.
There is no smoking allowed on board the vehicle.
Please be mindful of your belongings.
Please refrain from over consuming alcohol. Overly intoxicated passengers may be asked to disembark without compensations.
Please refrain from carrying your child on your lap when on board the vehicle.
Other
If our staff, tour conductor, translator, driver etc find your actions unlawful, passenger may be asked to leave the tour without compensation.
Our vehicle is non-wheelchair accessible.
We do not offer cash refunds on the day. *Please see cancellation policy
Please be mindful of other passengers.
Some facilities, shops, restaurants may be closed on the day of tour.
There are some unexpected dates where you may be declined entry to a shrine or temple due to religious activities.
Please note that there are some areas, structures, statues, historical sites, etc that prohibit photography.