Large Shopping Complex
Tennoji MIO is a large shopping center, connected directly with JR Tennoji station.
The entire center is made up of 2 structures - the Main Building and the Plaza Building,
with more than 360 stores specializing in fashion, gourmet, cosmetics, books and other literature, and a huge variety of other goods and services. Now with a complete renewal, there's even more shopping to enjoy at the new and powered-up Tennoji MIO.
Information
(Main building : Retail /物品販售) 11:00 - 21:00

(Main building : Dining /飲食) 11:00 - 23:00

(Plaza building : Retail /物品販售) 10:00 - 21:00

(Plaza building : Dining /飲食) 11:00 - 23:00

※Some shops may have different business hours. / 有部分店家營業時間不同。
No fixed holiday
06-6770-1000
10-48, Hidenincho, Tennoji-ku, Osaka

-

Available
English 中文 한국어
English 中文 한국어
https://www.tennoji-mio.co.jp/lang/en/
Shop Information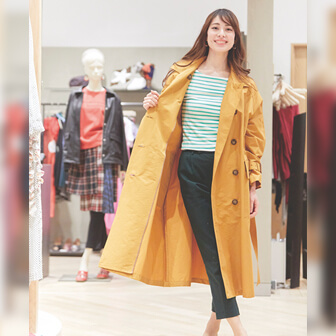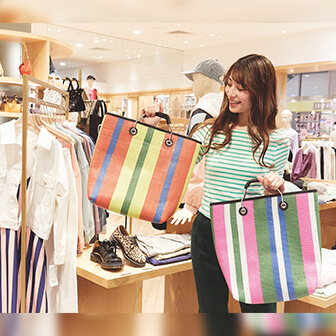 BEAMS
BEAMS continues to provide for both fashion and lifestyle with their one-stop select stores.
BEAMS deals in daily wear for both men and women, as well as smaller items, accessories, and more. Their wide range of products can be enjoyed by each and every generation. Recommended items for spring include BEAMS spring coats, one-piece attire, and their colorful bags. Make sure you drop by to make the most out of all the fun you can have browsing the latest fashion trends.
Area:Main Building, 1F.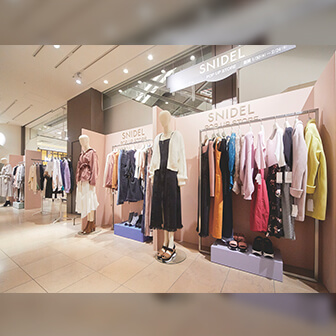 SNIDEL
An established store with the concept of Streetwear X Formal.
Dedicated to the details - a global brand that gifts itself to the women of the world with a passion for clothing.
Area:Main Building, 2F.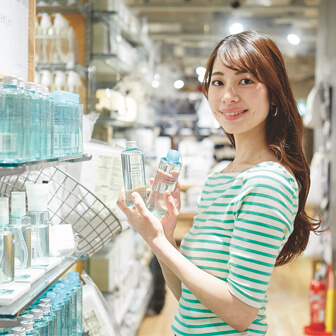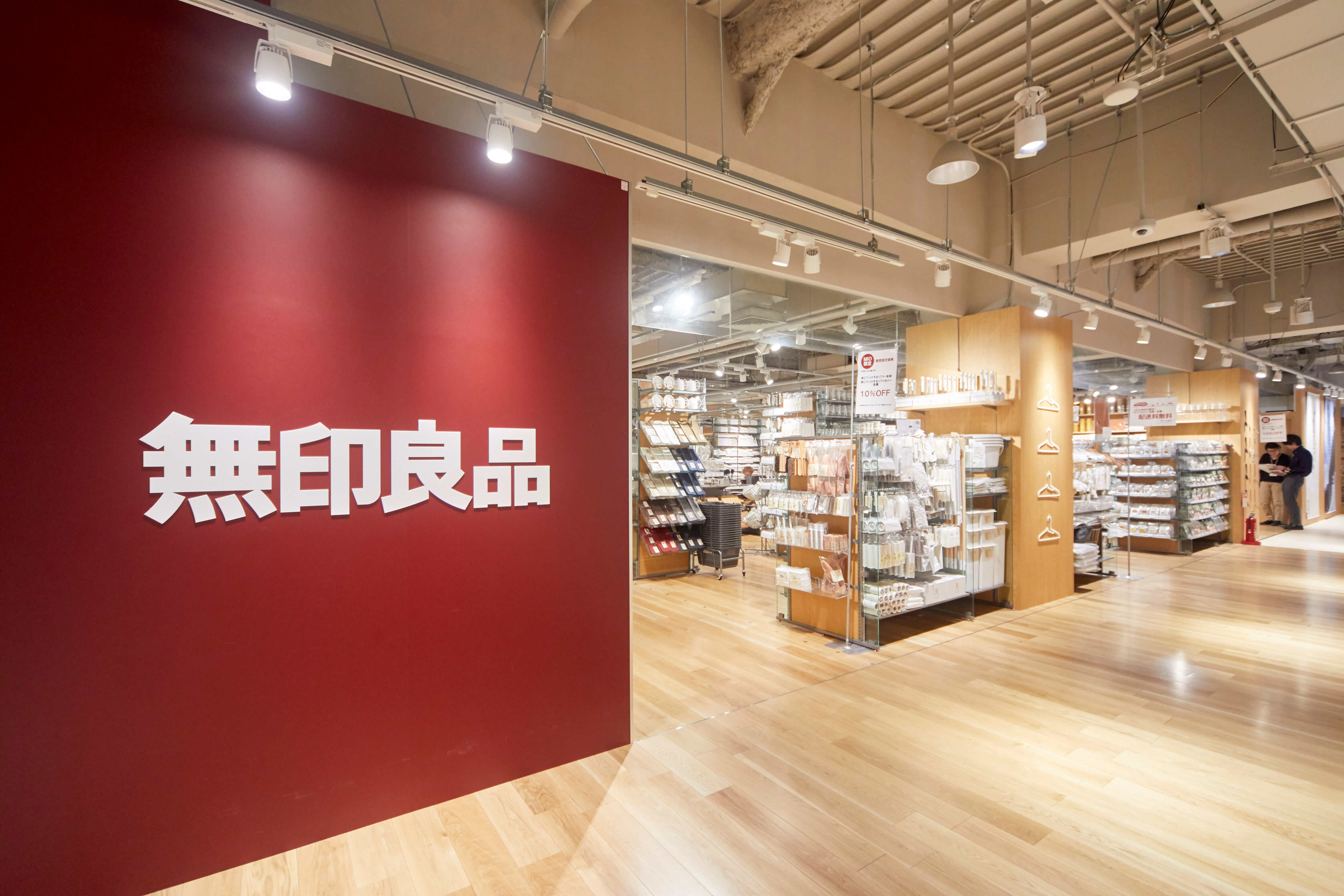 無印良品 / MUJI
From spoons to beds - MUJI has a collection of every product that makes a home.
This even includes delicious and nutritious food ware, and clothing that's comfortable and fits well to your body - a vast variety of lifestyle products that puts usability first. MUJI is a lifestyle specialty brand that provides for a quality of daily life that both feels good and always considers what's best for the end consumer.
Area:Main Building, 8F.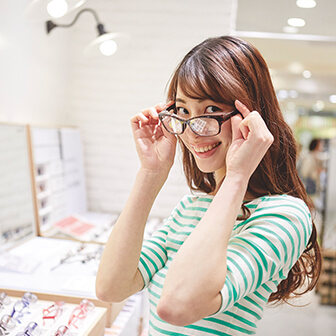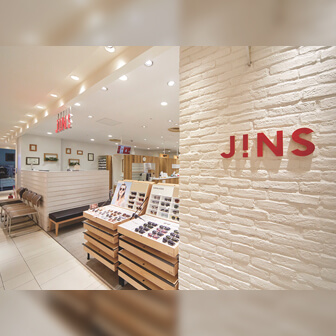 JINS
A rich and fulfilling life through eyewear.
Thin aspherical styles including lenses are available from 5,000 yen (5,400 yen Tax Incl). Products range from classics to the latest trends in frame design, including glasses that even reduce the effects of irritants such as pollen and blue light. JINS is a specialty store that offers a wide range of the most captivating eyewear.
Area:Plaza Building, 2F.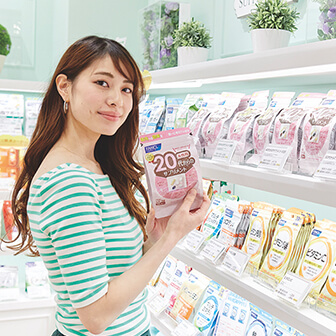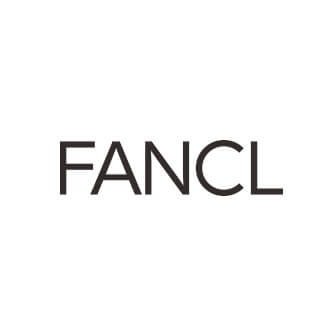 FANCL
A whole lineup for items to care for your health and beauty.
Health supplements available for every age, skin care products introduced by popular YouTubers from China, and other sought-after goods.
Area:Main Building, 1F.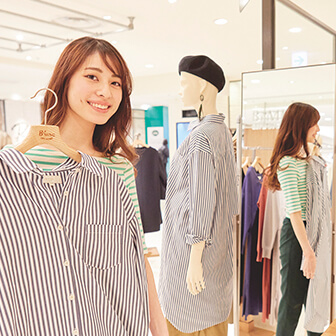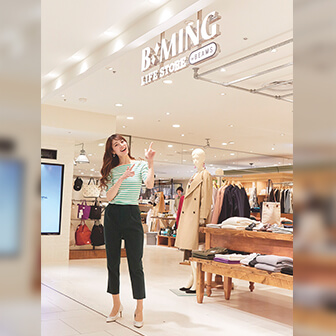 B:MING LIFE STORE by BEAMS
Shopping and fashion that's fun for the whole family.
For men, women, kids, and even babies -.The B:MING LIFE STORE by BEAMS has a whole world of fashion and lifestyle products to suit each and every age. This is shopping that can be enjoyed by every member of the family.
Area:Plaza Building, 2F.