Nanzen-ji Temple is the birthplace of boiled tofu.
Nanzen-ji possesses a beauty all year round, but the new leaves and cherry blossoms in spring and the array of colors in fall are definitely worth a mention.
The "Sanmon" here, a large triple gate, is one of Japan's three major gates. At a length of 22 meters, it allows a distant view of the city of Kyoto.
Information
(3/1 ~ 11/30 Viewing times / 參拜時間) 8:45 - 17:00

(12/1 ~ 2/28 Viewing times / 參拜時間) 8:45 - 16:30

Nanzenji Fukuchi-cho, Sakyo-ku, Kyoto

-

http://www.nanzen.net
Shop Information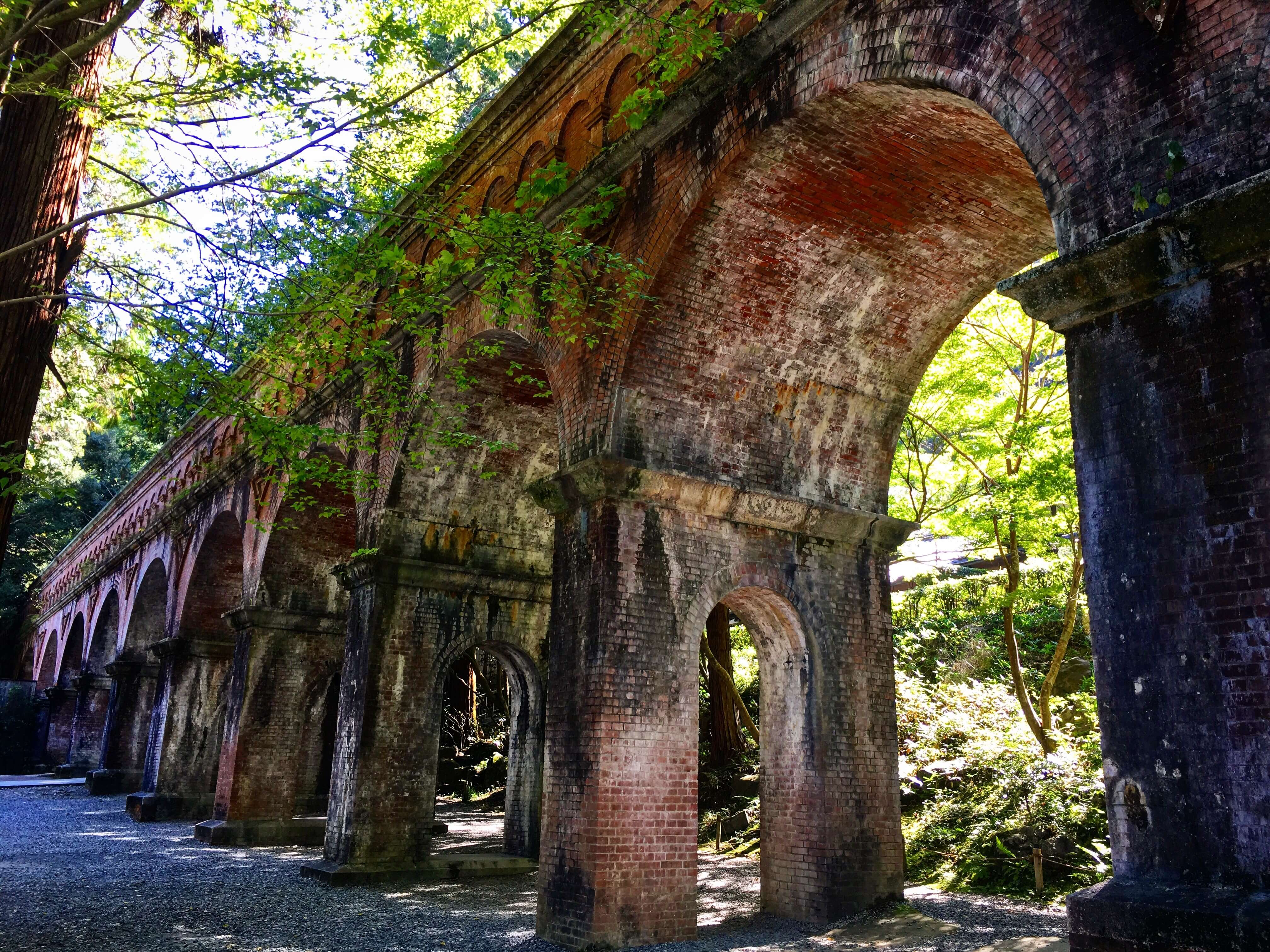 Nanzen-ji "Suirokaku" raised brick aqueduct / 南禪寺水路閣
The red brick arch-shaped aqueduct enters into the tranquil Higashiyama landscape.and has become a popular photographic spot.
Area:
〒606-8435 京都市左京区南禅寺福地町 南禅寺