October 17, 2018 New Facility in Namba Opened.
NAMBA SkyO Really Lets You Experience Japan.
Osaka Namba is an area you can get to directly without even so much as a change of ride from Kansai International Airport. This is the birthplace of the new landmark, NAMBA SkyO.
The business and shopping area has around 40 stores, and is home to Hommamon, traditional and cultural experience workshop, with - as the name implies - plenty of authentic Japanese brands, as well as traditional and cultural experiences as its theme.
Information
Shop Information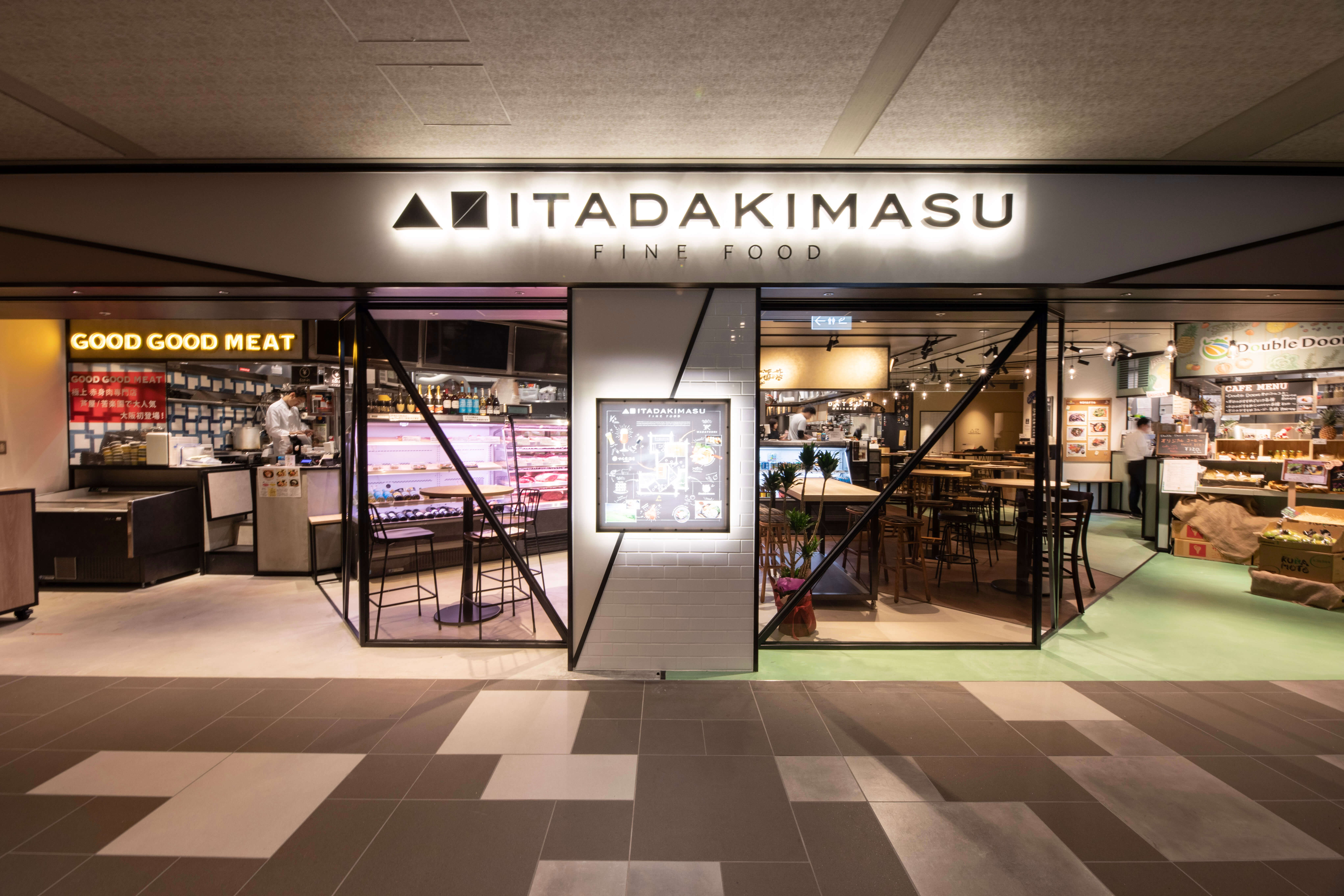 ITADAKIMASU
Meat, Fish, Produce, and Spirits.
A food hall comprised of four unique shops. Choose what you want to eat, where you want to sit, and how you want to enjoy your meal.
Area:5F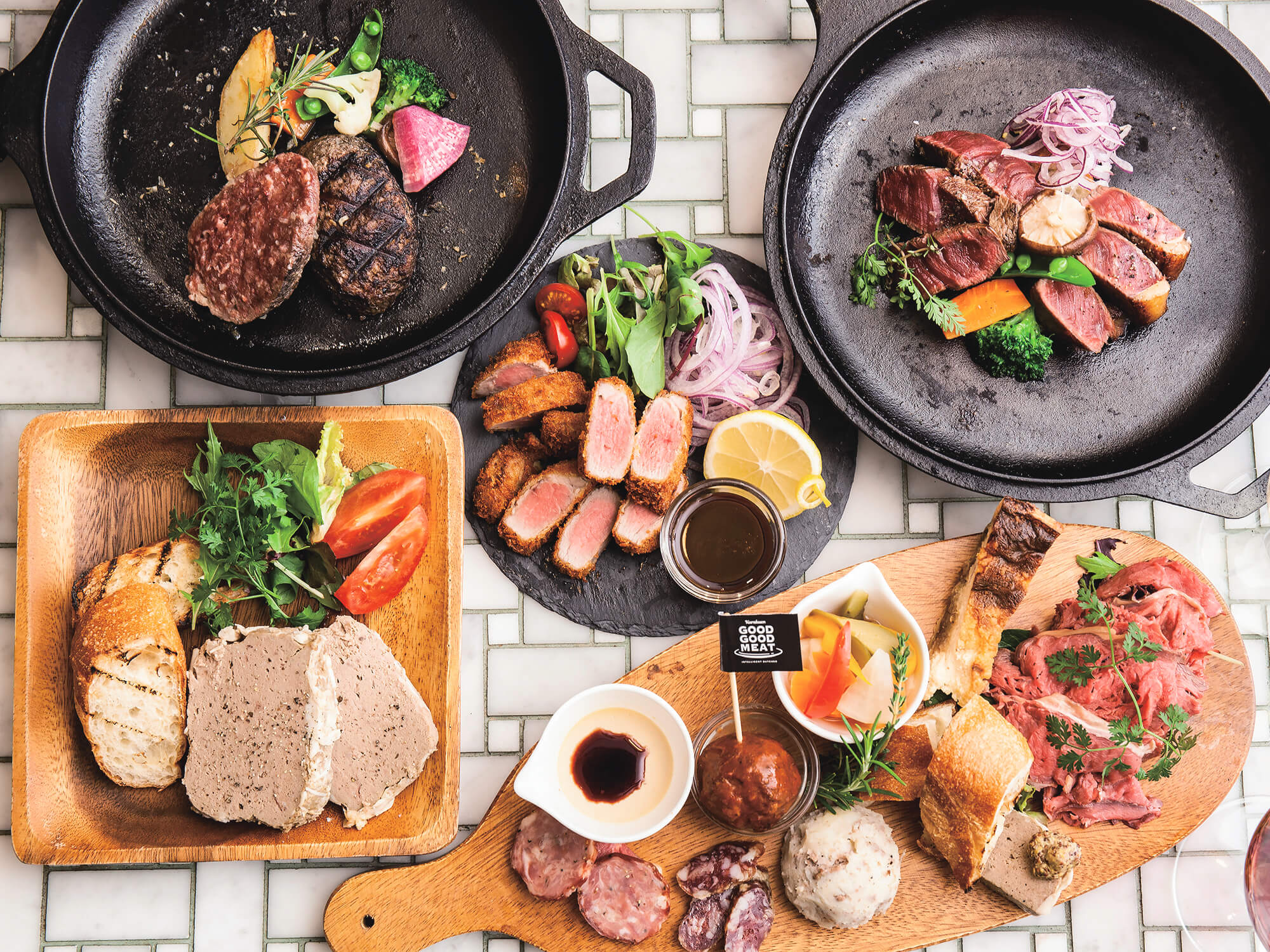 GOOD GOOD MEAT
Pasture-Grown Beef Steak
Enjoy steak, roast beef, and other meat dishes carefully selected from a range of red meat sourced from throughout Japan. This includes the grasslands of the city of Aso in Kyushu, with such farm-grown delicacies as Aso pasture beef, the Hokkaido-raised Tokachi pasture pork ZETTON, and more.
Area:5F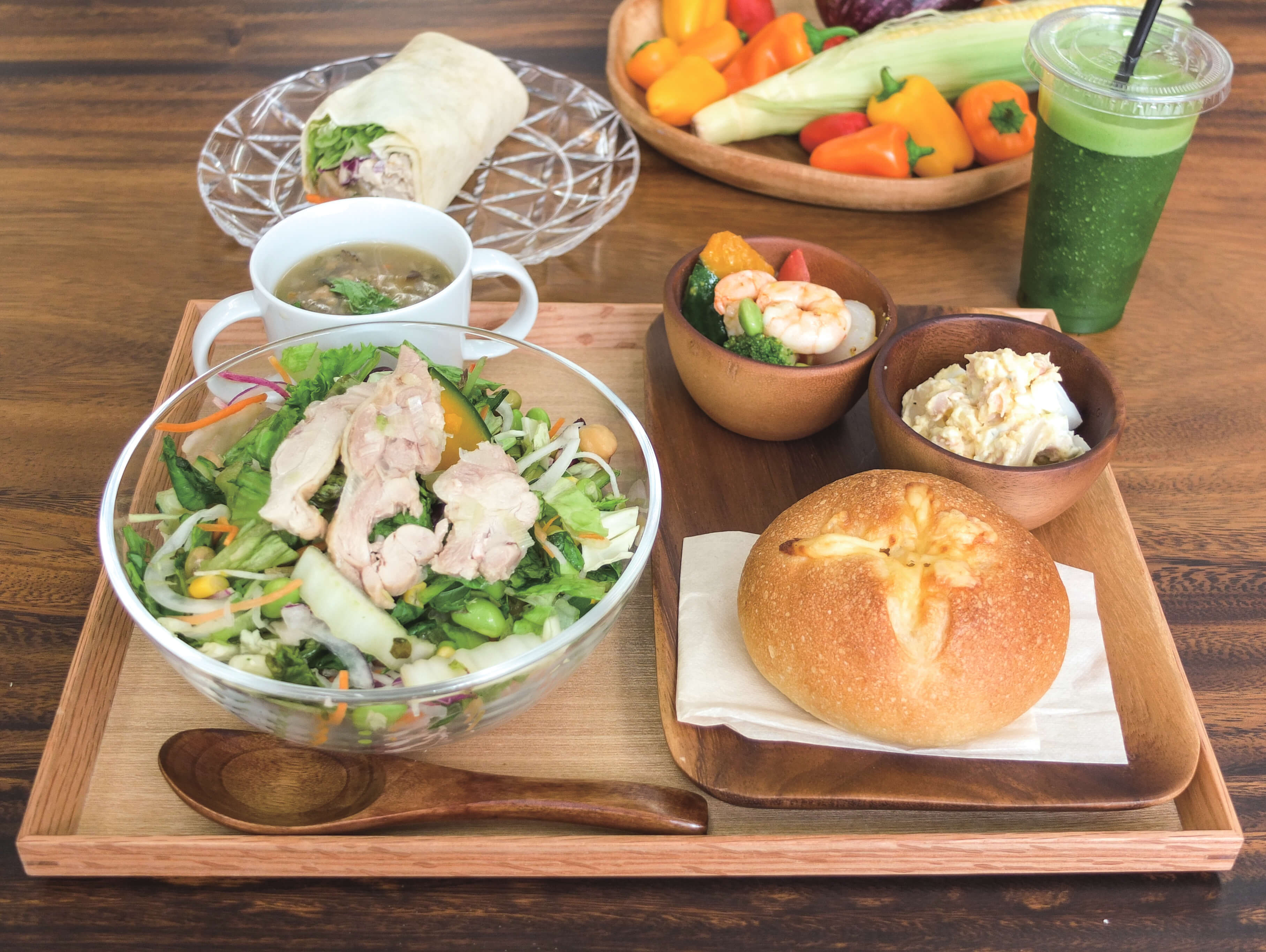 Double Doors Kitchen
Vegetable & Fruit Restaurant
Fresh vegetable salads sent direct from the farm, and smoothies from a meticulous selection of ingredients chosen piece by piece. Our menu is abundant with all of these fruits, vegetables, as well as produce and regional specialties that are sourced from all over the country.
Area:5F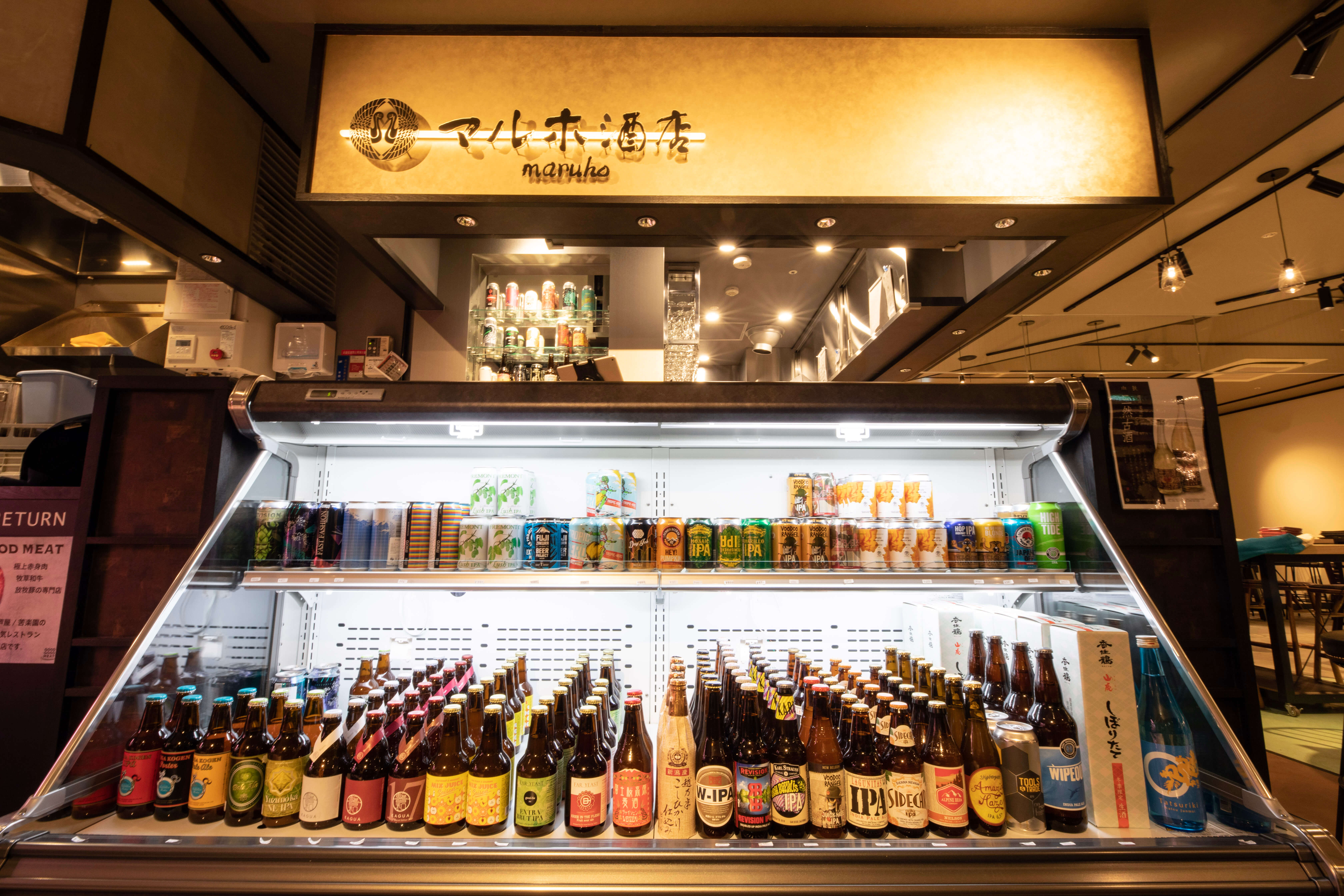 Maruho Liquor Shop / MARUHO酒店
Bottle Shop & Bar
A long-standing liquor store that's been in business for over 100 years. There is a huge variety available, which includes many types of fresh-brewed craft beer and Japanese sake.
Area:5F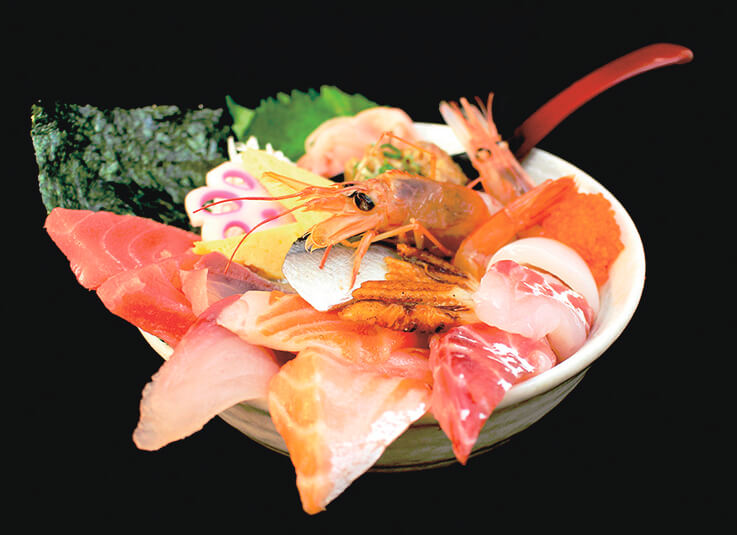 WADATSUMI
Sushi & Seafood Rice Bowls
Market professionals are meticulous in their selection of seasonal fish from regions throughout Japan, which are then sent to WADATSUMI as fresh as the day they were bought. The menu offers many varieties as rare as they are delicious.
Area:5F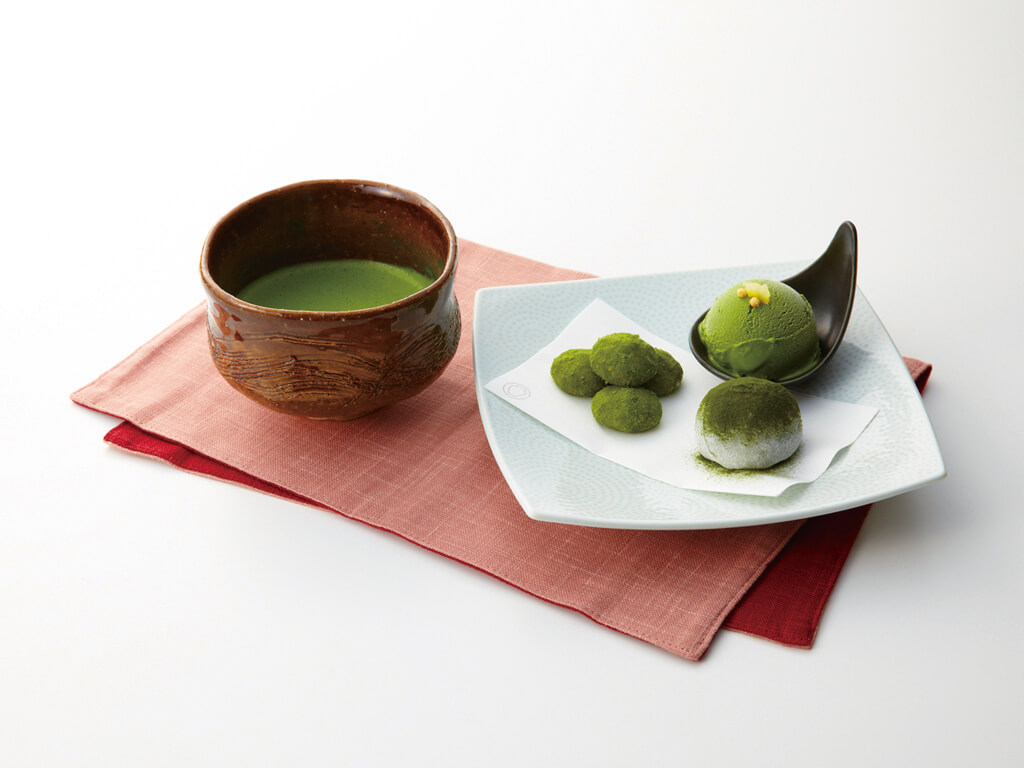 Saryo Tsuboichi Seicha Honpo / 茶室TSUBOICHI製茶本舗
Japanese Tea & Café
Tsuboichi uses an authentic tea appraiser to properly select only authentic varieties of tea from across the country. The combination of tea and certain house made confectionary such as Anko red bean paste or Kuromitsu black honey in a moment of peace can be just the thing needed to make you feel at home.
Area:5F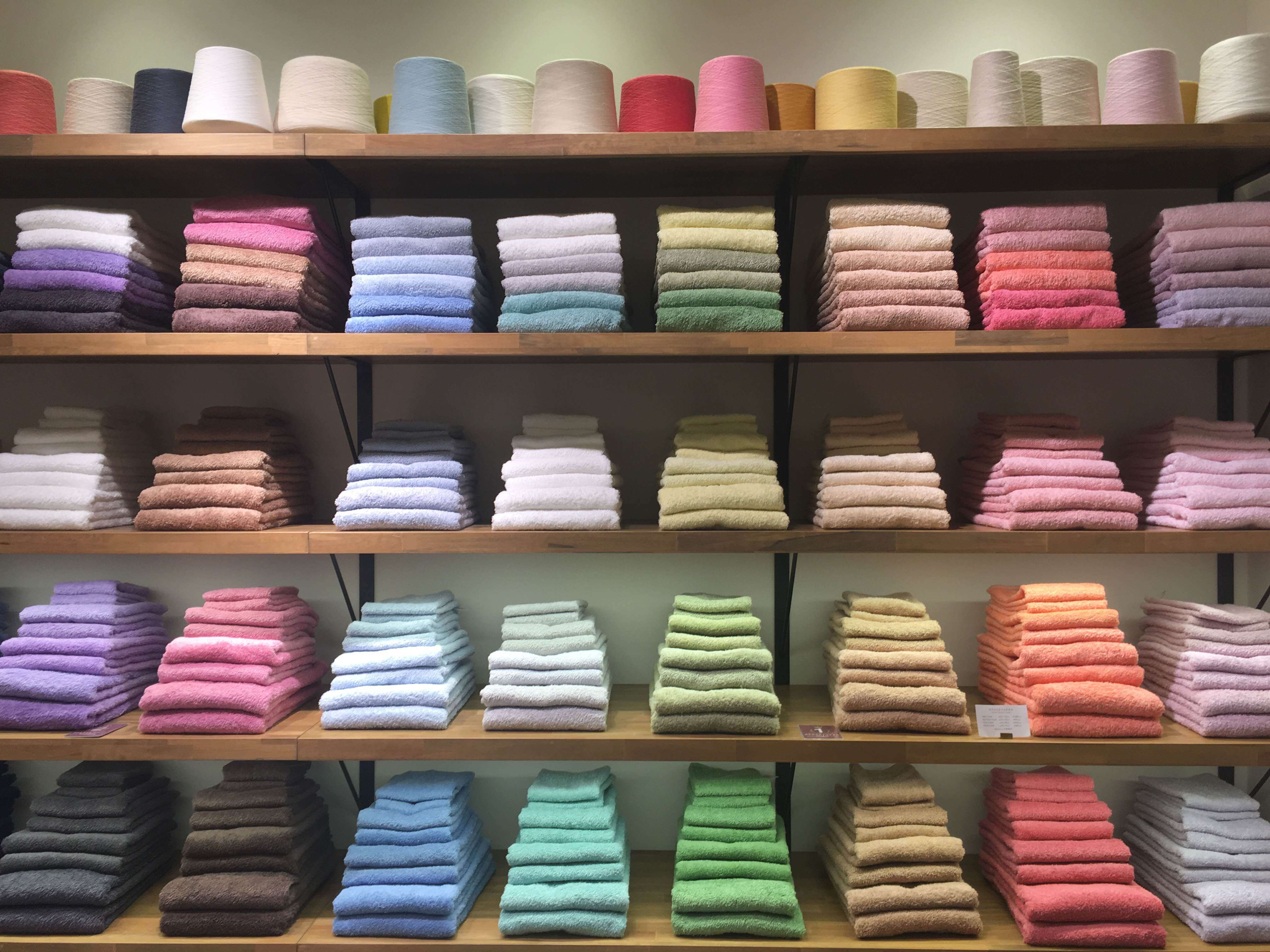 Towel Factory Hiorie / 毛巾工廠 Hiorie
Towels & Goods
A towel specialty shop with its own factory located in Izumisano, Osaka; Japan's chief towel producing area. In addition to the Senshu Towel designed and produced in-house, we also have made in Japan offerings.
Area:5F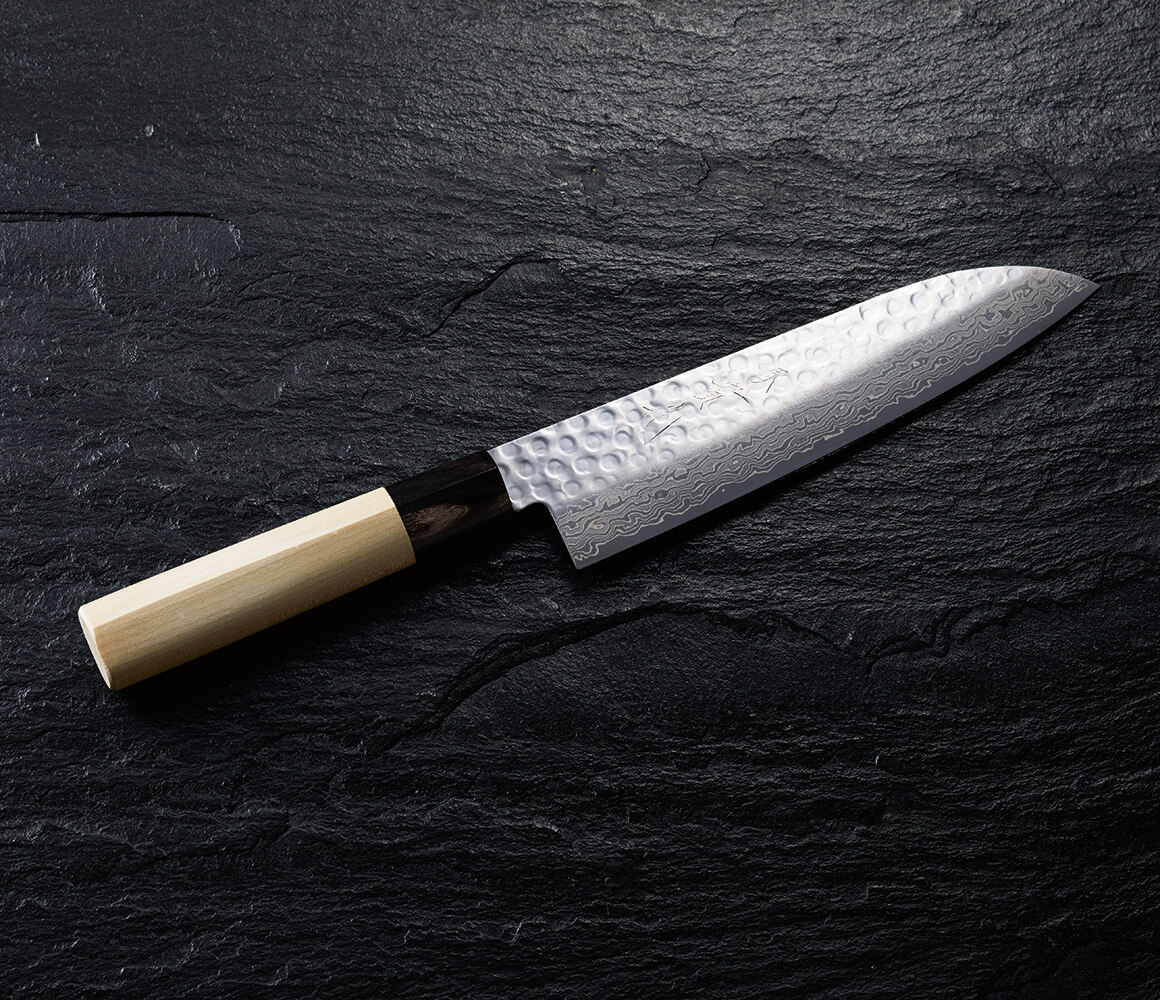 JIKKO Knives / Jikko 實光刀具
Knives
Founded in 1900 in the city of Sakai, which has been known for its cutlery production since the Edo period. Over 100,000 cooks have become loyal customers of this professional purveyor.
Area:5F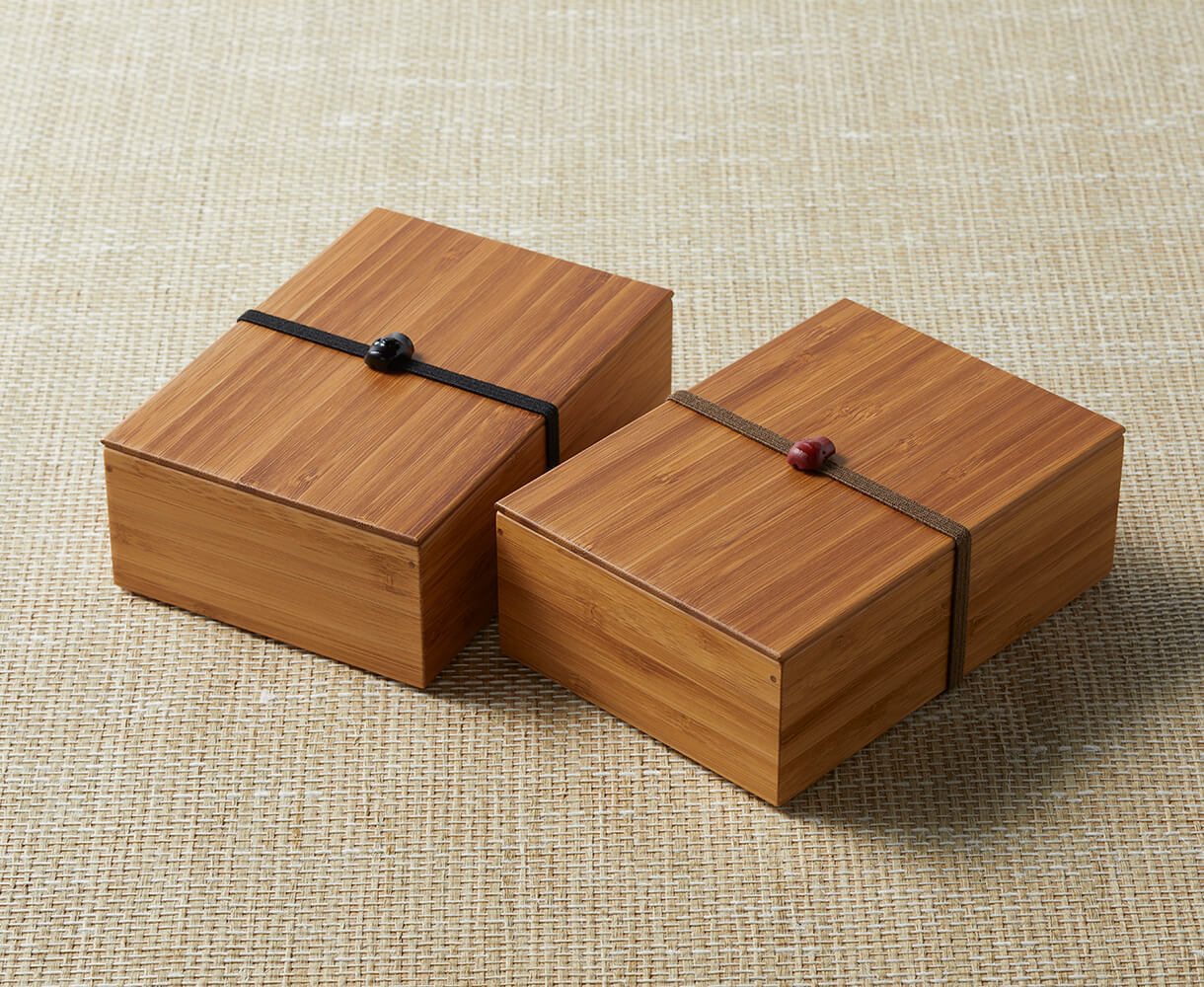 Kohchosai Kosuga / 公長齋小菅
Bamboo-Crafted Goods
Founded in 1898. With the notion that bamboo is a gift from nature itself, the art of crafting the material is carried out with the mindset of making the very best of what it has to offer- after all, the people of Japan have worked and lived alongside bamboo since days of old.
Area:5F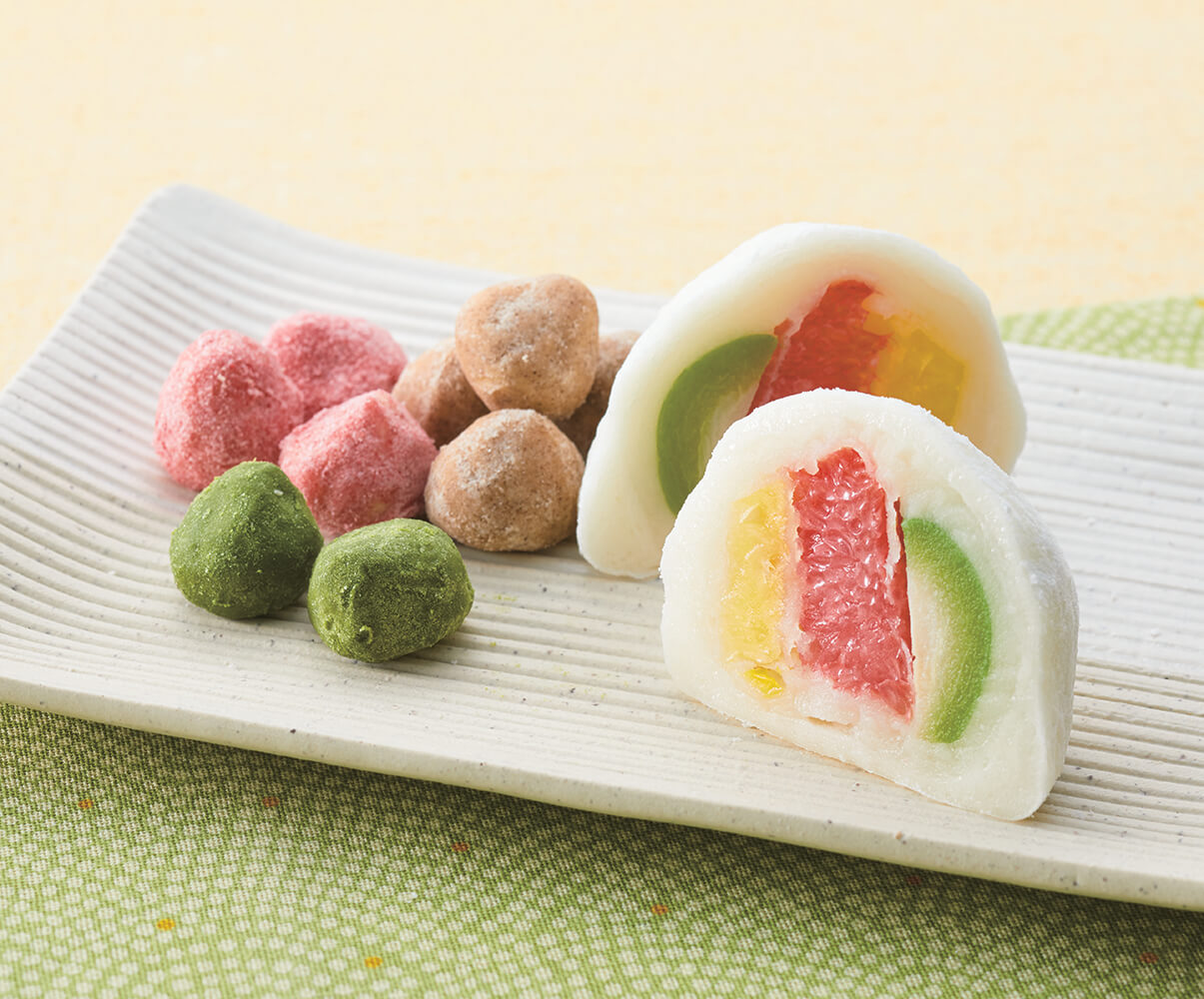 Region Style
Local Speciality Shop
This is a select shop luminous in its collection of region-exclusive food and crafts. Region Style sees both new and returning customers - which includes those from overseas.
Area:5F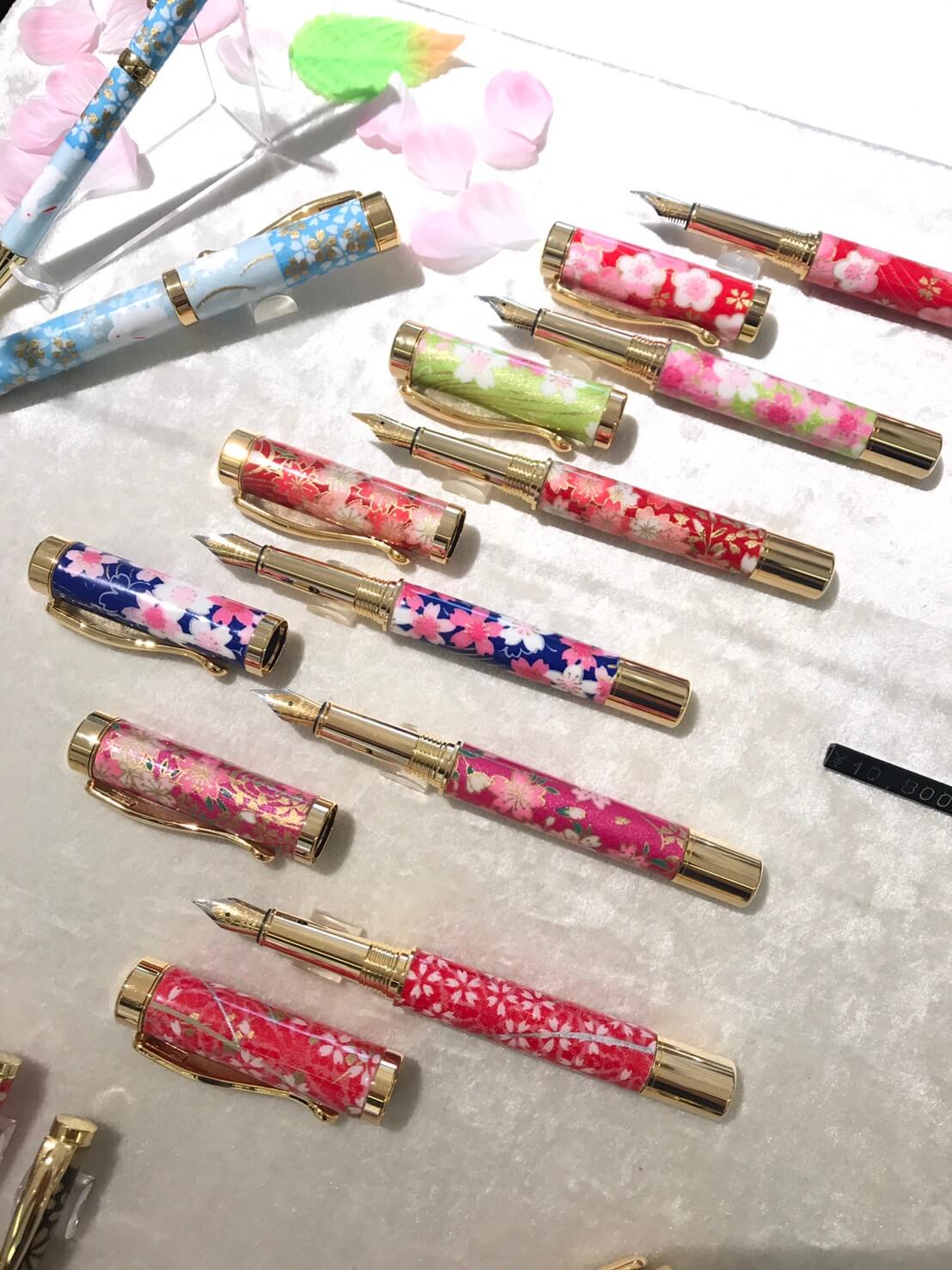 KA-KU Fountain Pens / KA-KU鋼筆
Stationery & Café
This writing and stationery variety store that deals mainly in fountain pens is unique even within Japan. 2 or 3 colors can be mixed from an existing collection of 24 to make not just your own original ink, but your very own notepads made from combinations of paper qualities and types to be chosen at your leisure - you could spend hours making personalized stationery.
Area:5F
IWASA / 岩佐
Bags & Sandals
Based on the policy of Made in Japan, IWASA creates Zori sandals, and bags to match with traditional Japanese clothing, made entirely by hand. IWASA bags in particular are smart, elegant, and to be held as more than just an accessory.
Area:5F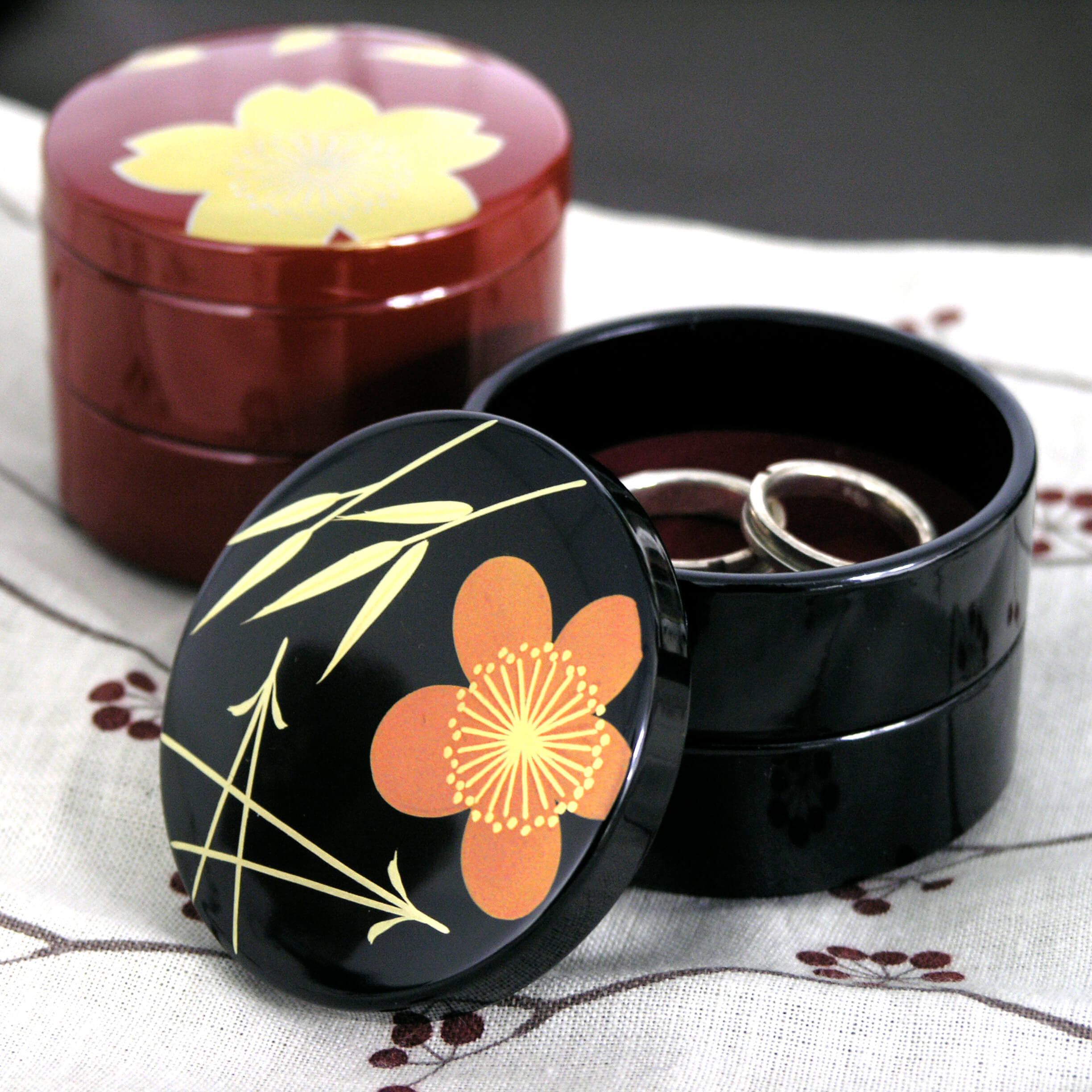 TENSHODO / 天正堂
Japanese Crafts
This Yamada Heiando lacquer ware specialty shop was founded in 1919. The company even operates in sake cups and lacquer ware used in regional Japanese embassies in ceremony for those of The Imperial Household, and so is well-loved by those of many ministries and many more countries.
Area:5F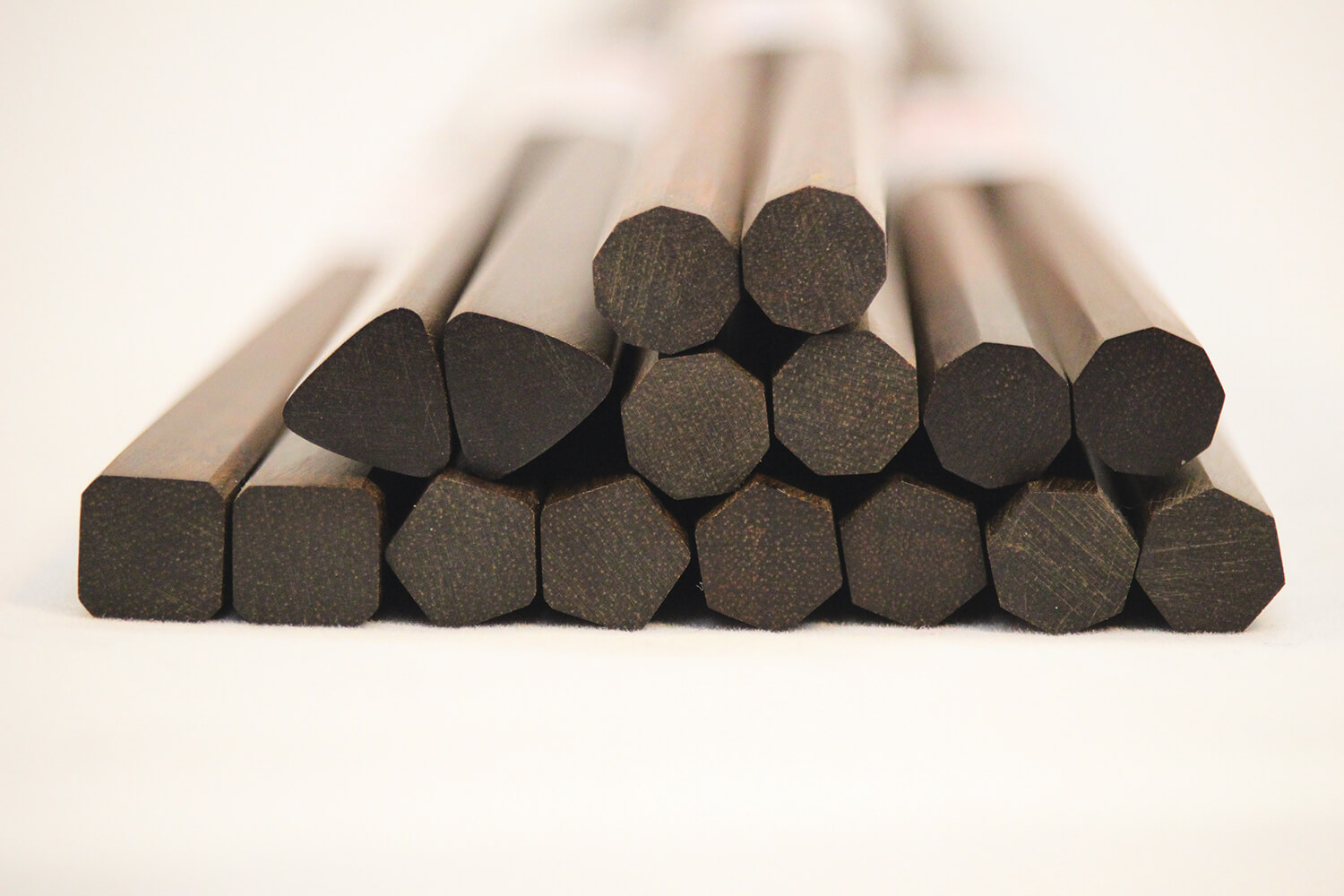 Hashicho
Chopsticks
The theme of Hashicho, is chopsticks - a staple of Japanese culture. This also includes Wajima lacquer and porcelain tableware made by skilled artisanal hands.
Area:5F
大阪市中央区難波5-1-60 NAMBA SkyO
COUPON:Get a 500 yen discount for purchases over 5,000 yen (including tax)
*Discount applicable to total amount from 1 store
*Valid until March 31 2019 (Monday)
Please show this page on the smartphone to the store
NAMBA SkyO Photo
Connecting you directly with some of the most popular locations in Namba, Osaka, including the Nankai Namba Station itself.