A restaurant where you can enjoy the all-you-can-eat Kobe Beef for a reasonable price.
Our restaurant specializes in beef, the pride of the Tajima.
We especially recommend our Special Selection Kobe Beef course.
In regular restaurants you would be expected to pay over 10,000 yen for what we offer, high quality
Kobe beef to be enjoyed either Shabu-Shabu or Sukiyaki style, a real value for money.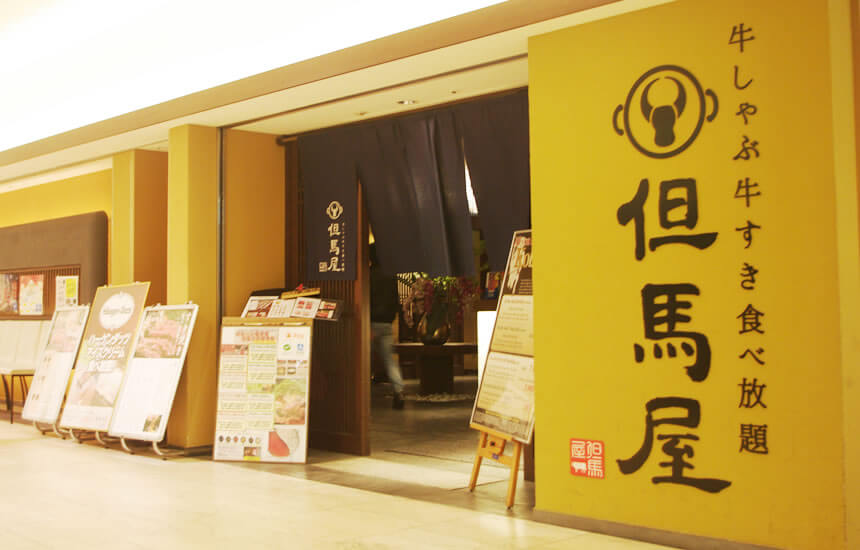 Namba City is a large-scale shopping mall connected directly to the station for the subway, the Kintetsu Railway, Nankai and the JR lines.
This time we pay a visit to the Namba City Restaurant for Tajimaya, located on the 1st floor. This is all-you-can-eat Japanese Wagyu beef Shabu-Shabu and sukiyaki - that's thin-cut beef that can be both boiled and fried.
The main attraction of this venue is that this is is an "all-you-can-eat Japanese Wagyu beef" of "superior quality, all at a reasonable price".
No need to worry about a budget - those with a passion for quality meat simply won't be able to get enough of what's on offer.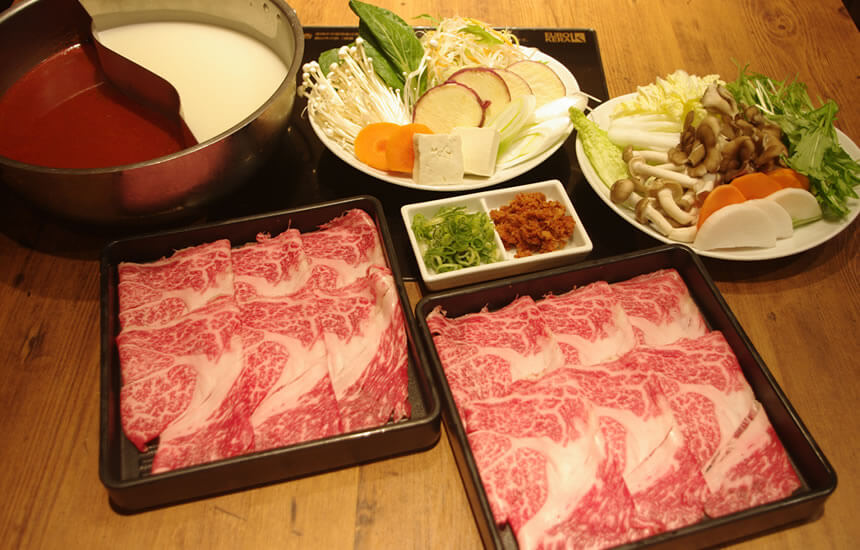 And now we finally get down to tasting the dishes themselves.
Among the variety of courses to choose from, ours was the "Japanese Wagyu beef 2-colored nabe course (90 minutes)".
This is a course where you can choose any 2 from a selection of 6 Dashi broths - Hidaka Kombu kelp, Sukidashi, Chige Korean stew, Yuzu salt, hot water, and seasonal limited flavors. Any selection you make is guaranteed to be delicious, but on this occasion we chose hot water and Chige.
Along with our drinks, it wasn't long until the staff were pleased to end our waiting with a friendly Omatase shimashita, serving our desired meat delicacies with a smile.
Atop some sizeable plates was our order - slices of Japanese Wagyu beef arranged in a plentiful and vivid array of color.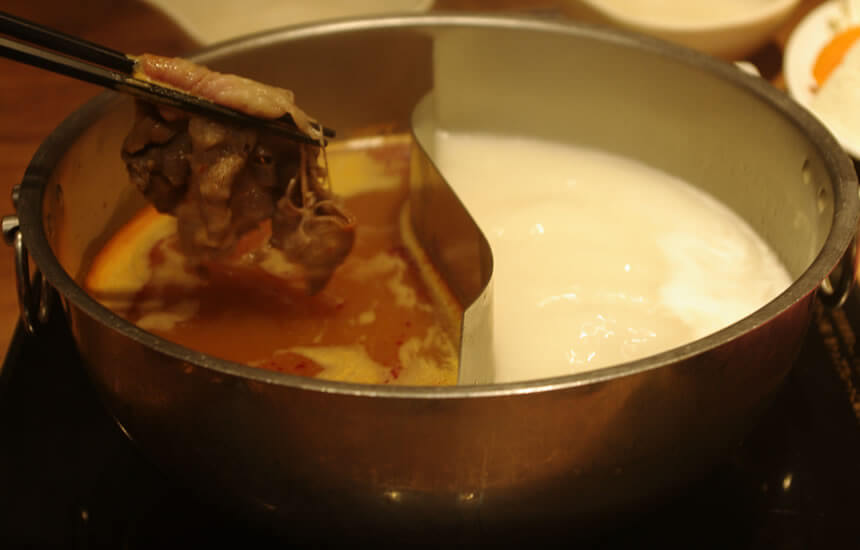 And once the beef is thoroughly seasoned with dashi... It tastes extraordinarily good.
A full-bodied flavor unique only to superior Wagyu beef spreads throughout your entire mouth.
This is a sensation that you won't ever tire of either, because the meat has been sliced into such a moderately sized thickness.
Not only that, but there's 15 other types of condiments are available and all at your own table, which means that trying out all of the combinations of flavors is an experience in itself.
It's hard to believe that cuts a high a quality as this are available on an "all-you-can-eat" basis.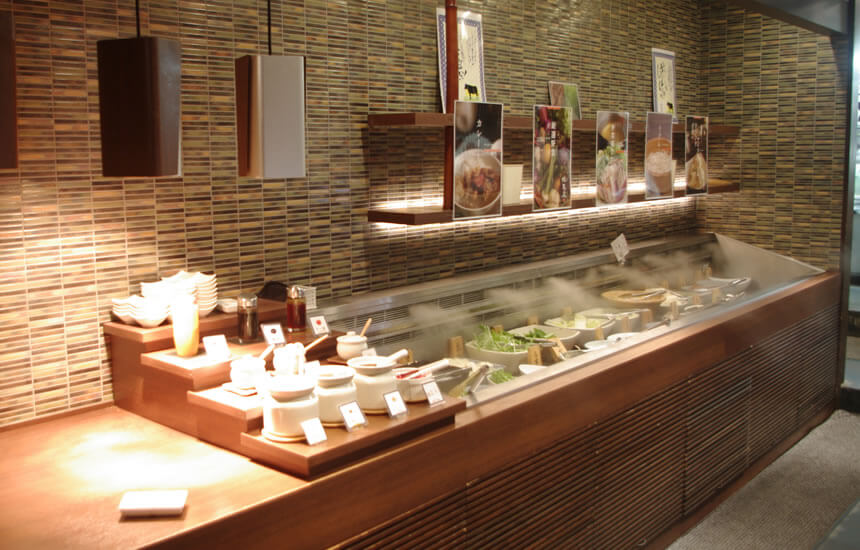 The Wagyu beef isn't the only thing in store that's "all-you-can-eat", either. There's 20 kinds of fresh vegetables, curry with plenty of Kobe beef, and even Haagen Dazs ice cream.
When talking to the staff, we were told that there were plenty of regulars who would dip diced cabbage in with the dashi and use the meat as a wrap - there's bound to be plenty more ways to eat what's on offer, limited only by your imagination. There lies the real thrill of being able to eat until you're truly satisfied.
We hope everyone who visits Tajimaya will really explore the many ways of enjoying high-quality Japanese Wagyu beef. Try and find the combination of taste that's unique to you.
Information
(Lunch) 11:00 - 15:00

(Dinner) 17:00 - 23:00

Last admission /最後進店10:00PM 
Last Order /最後點餐時間 10:20PM
None
06-6644-2949
5-1-60 Namba, Chuo-ku, Osaka
1F Namba City Main Bldg.

-

Available
English 中文 한국어
English 中文 한국어