Arashiyama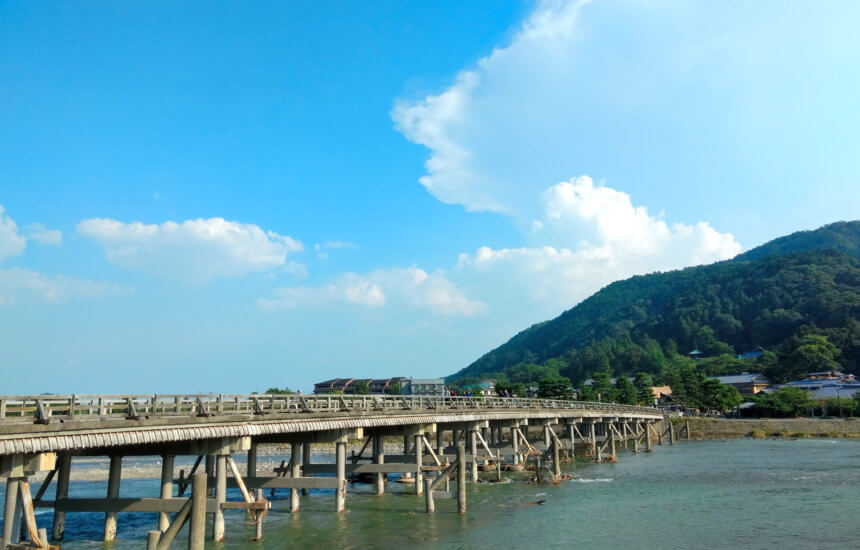 Togetsu-kyo Bridge
A symbol of Arashiyama that remains unchanged even now.

Watch the seasons change from the very top of the bridge; the cherry blossoms at Arashiyama park in spring, and the beauty of the leaves in the fall – these and more are what make this location so popular for sightseers.

The Arashiyama "Hanatouro" illuminations, where the entire Togetsu-kyo Bridge is lit up in a dazzling night time array, are also recommended.

There are souvenir shops, sweets, and cafés nearby that are always bustling with activity.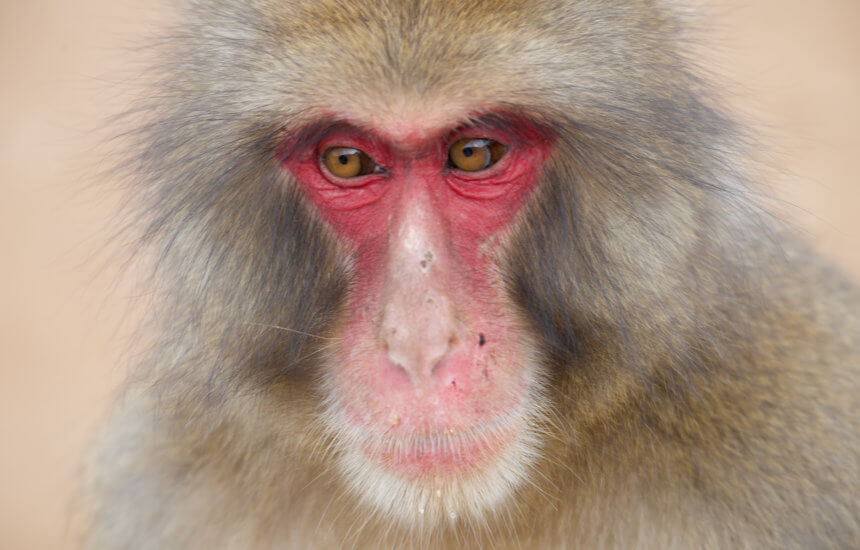 Arashiyama Monkey Park
Where you can see wild Japanese monkeys up close, and even feed them.

Get a spectacular view of Kyoto city from the observation area, and for 100 yen, you can experience feeding and even touching the local Japanese monkeys.

The Arashiyama Monkey Park is always lively and popular.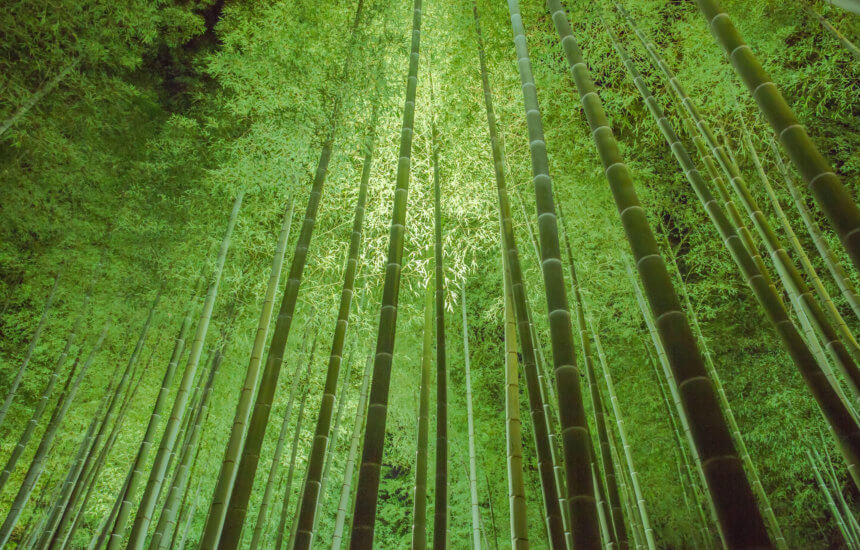 Bamboo Forest
Sunlight and Shadow

This area, once loved by royalty, is a path way where the bamboos grow up to 400m tall. A 1000 years later, the bamboo forest is still adored by many.
Kawaramachi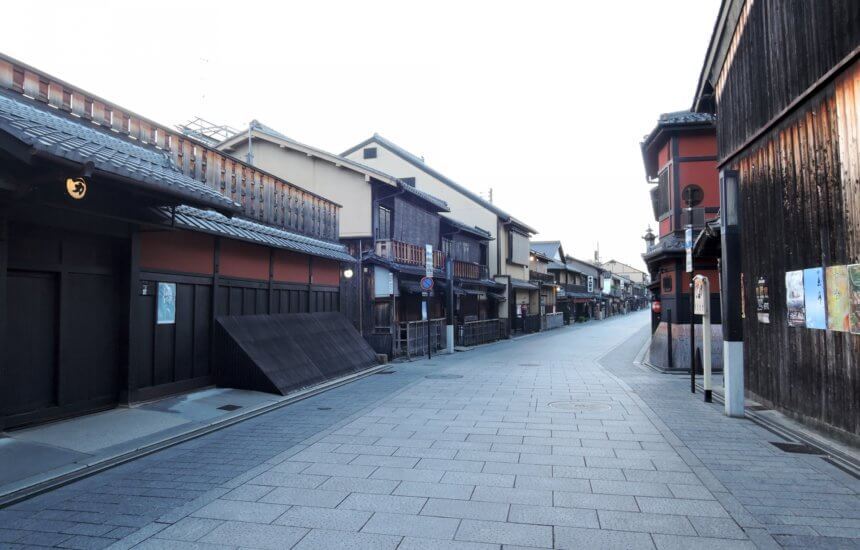 Hanamikojidori
A street popular to visitors. Despite its short length of around 1km, the elegant Hanamikojidori is abundant with sights and continues through the center of Gion.

There are many shrines and temples nearby, as well as tea houses and other facilities rich with traditional performing arts.

Take just one walk down the street and you'll notice that the business of the area never stops. You might even see a Maiko Geisha or two.

Hanamikojidori has the benefit of not only things that Kyoto is mostly known for, such as nearby shrines, temples, and tea houses. But despite the length, the street also has a variety of bars, taverns, and home-made style Italian eateries that have become more prominent in recent years.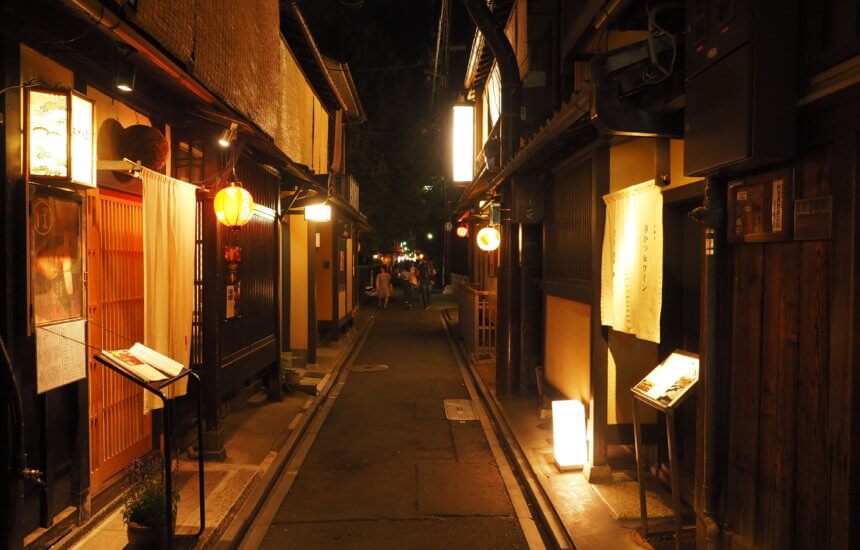 Ponto-cho dori
The red light district of Ponto-chodori has a traditional Kyoto atmosphere that has enchanted many visitors.

A stone pavement runs narrow between the Kamo river and Hanaya-cho street, keeping the tradition and charm of Kyoto intact.

Ponto-chodori is a street where maiko and geiko geisha can be seen coming and going, and is another one of Kyoto's red light districts alongside the likes of Gion.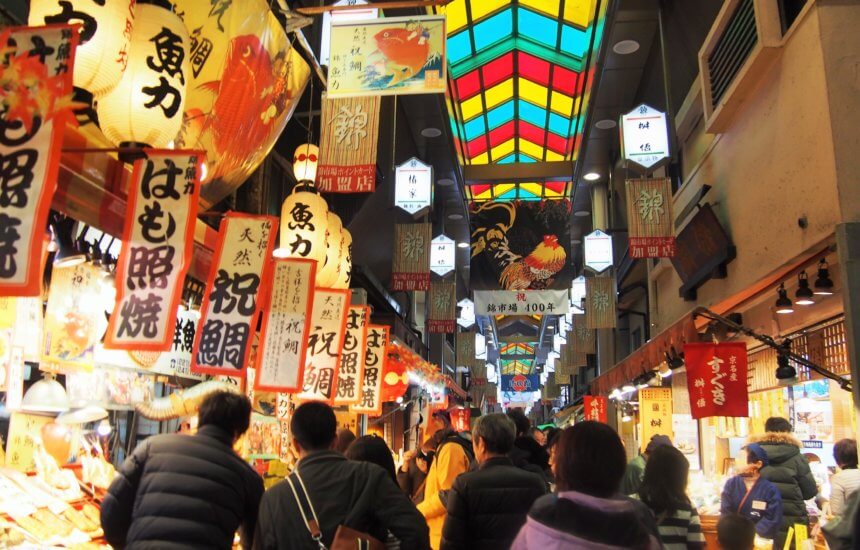 Nishiki Market
"Kyo's Kitchen" is an eating and walking spot in the Nishikiyu shopping arcade.

The market features nearly 130 stores, where you can eat fish, vegetables grown locally in Kyoto, pickles, dried goods, green tea sweets, among others.

There are plenty of stores along the way, all featuring a number of delicious looking products, perfect for picking up a souvenir or two.

Both the north and south sides feature a number of different businesses, letting you enjoy the Kawaramachi and Karasuma areas in a unique way.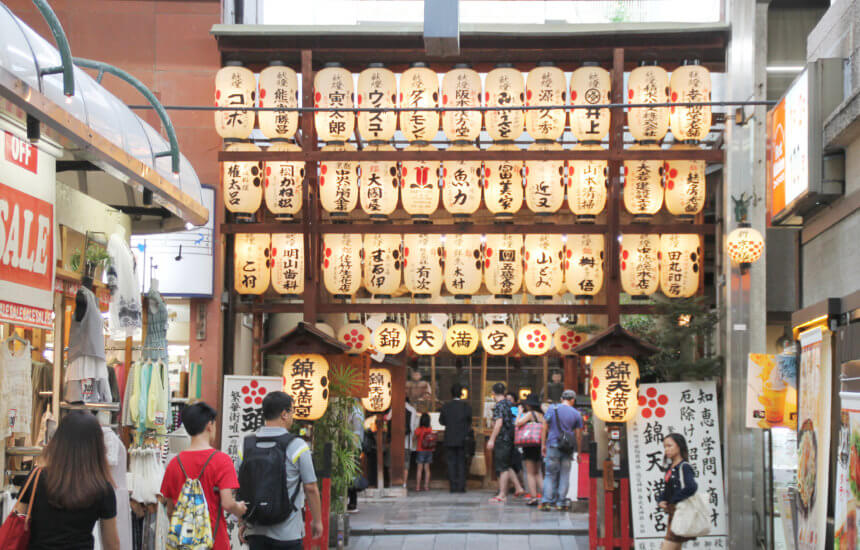 Nishiki-Tenmangu Shrine
The Nishiki-Tenmangu Shrine is said to have benefits for both academics and the profits of thriving businesses alike, and is also famous because of the rare appearance of any traditional red "torii" gates in the area.

The temple can be found at the eastern end of the Nishiki Market known otherwise as "Kyo's Kitchen" in the downtown area of Kyoto Kawaramachi.

We recommend you try and find the downtown torii gates yourself.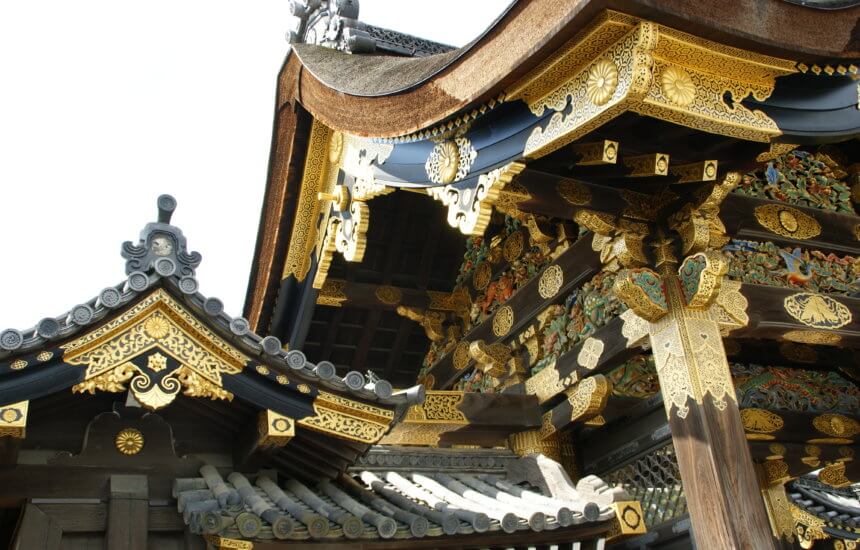 Nijo Castle・Ninomaru Palace
One of Kyoto's many castles. Nijo Castle is a designated a World Heritage Site.

Although there is no large "Tenshu" castle tower, it is only thanks to its more subtle visual impression that Nijo Castle is known as one of the most famous sightseeing spots in all of Kyoto, attracting many visitors. It is bustling in its fame for holding seasonal events that include illuminations and cherry blossoms.

Nijo Castle features two palaces; the Honmaru Palace and the Ninomaru Palace, famous for their deliberately squeaky floors. The particular sound made by the floor when stepped on would inform residents at the time of the whereabouts of invaders.
Kiyomizu,Yasaka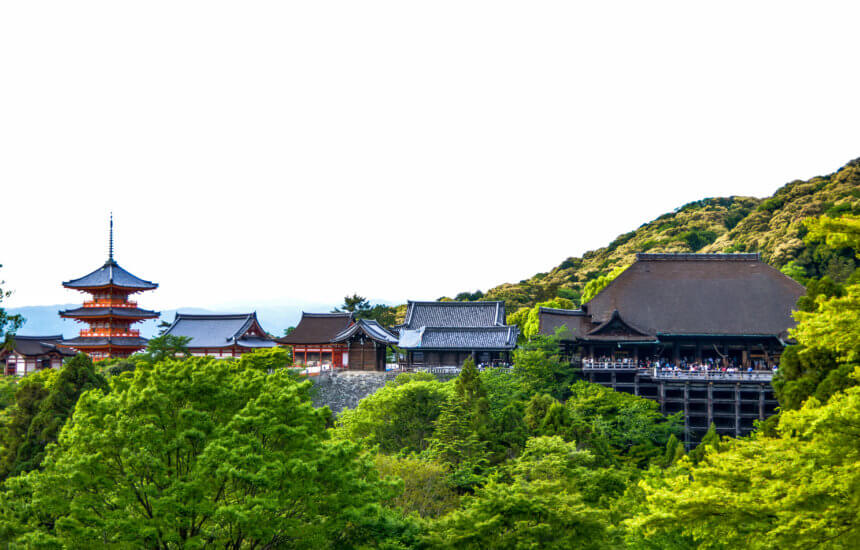 Kiyomizudera Temple
For first-time visitors to Kyoto, the world cultural heritage site of Kiyomizudera Temple is recommended as a must-see.

The best highlight of the Temple is the "Kiyomizudera stage" that it's famous for.

The spring sees cherry blossoms and fresh green leaves, and in the autumn the Temple rises at a height of 18 meters among a gradient of autumn colors, but looks lovely in any one of the four seasons. You can see all of Kyoto from the Kiyomizudera stage.

It's fantastic three-storied height as one of Japan's largest is another one of its many highlights.

Kiyomizuyaka, Chawanzaka, Nineizaka and Sannneizaka are also nearby, and so is known as a sightseeing spots in Kyoto in its abundance of souvenir shops.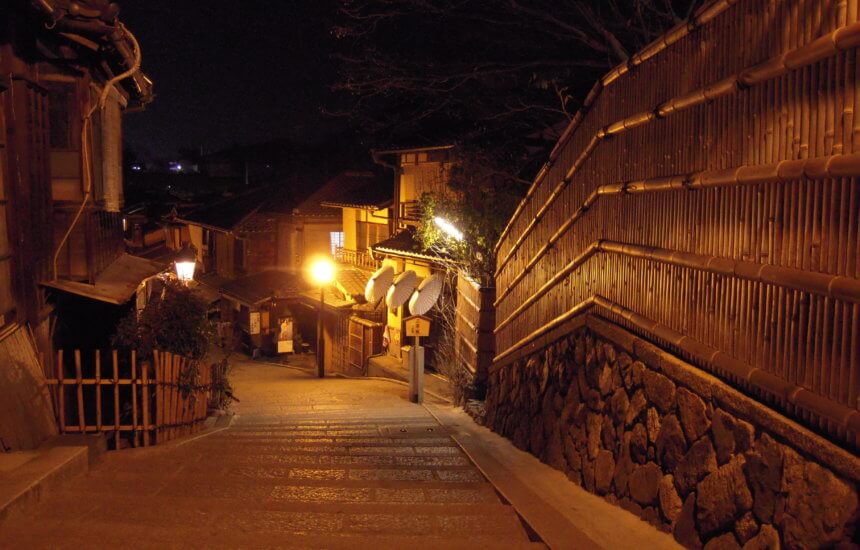 Ninei-Zaka (Ninen-Zaka)
Quaint and cozy shops on a slope of cobblestone.

Nineizaka or Ninen-Zaka is a gentle cobblestone slope, nestled in an old part of town untouched since the Taisho era. The atmosphere will make you want to stroll through its charm forever.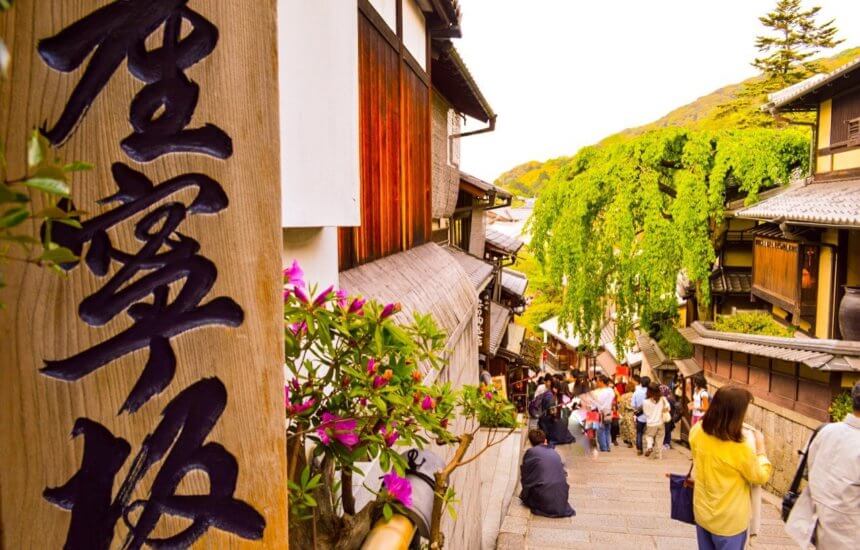 Sannei-Zaka (Sanen-Zaka)
A hill on the way to Kiyomizudera Temple.

Kyoto-style souvenir shops, eateries, etc., are all lined up on either side as the hustle and bustle of visitors make their way to the Kiyomizudera Temple.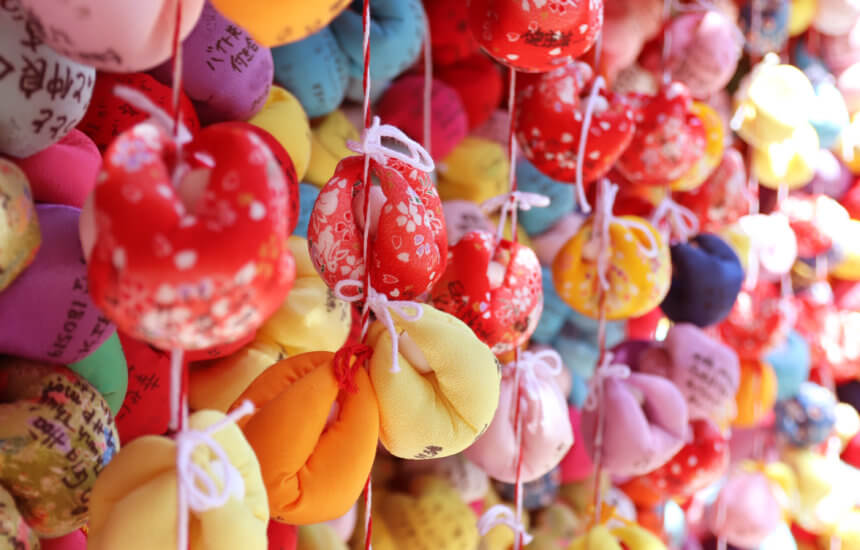 Yasaka Koshin-do Temple
A photogenic temple that is home to the cute and colorful "Kukurizaru" cloth monkeys with bound feet and hands.

This is a popular spot for girls wearing yukata and kimono for the wishes said to come true if written down and hung up on the premises.

Look up towards the comparatively small temple roof and chant "See no evil, speak no evil, hear no evil" at the monkeys who sit otherwise innocently in their place.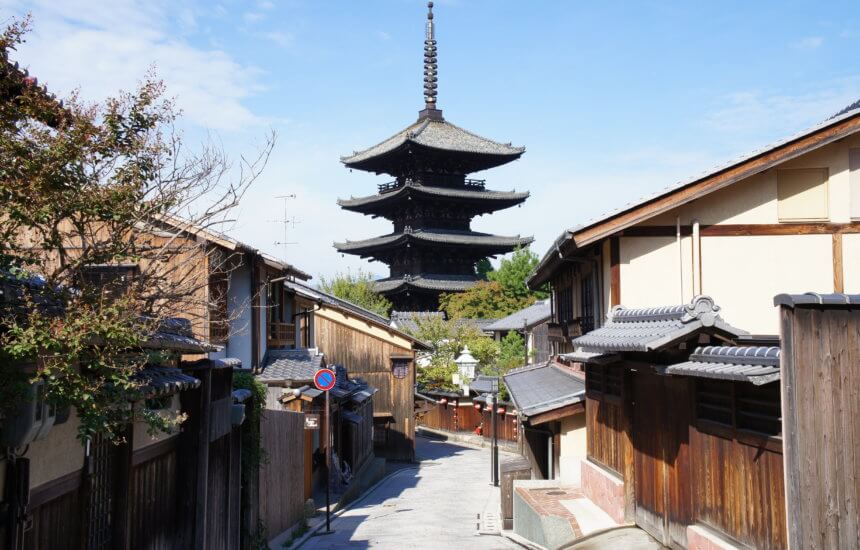 Hokanji Temple
A five-storied pagoda rises tall near Kiyomizudera temple. The pagoda is commonly known as the "Tower of Yasaka".

The five-storied pagoda of Hokanji Temple is said to be the oldest tower in Kyoto, and it is famous for its commemorative photos taken on the paved stone slopes by those wearing kimonos and yukata.

The way it is illuminated at night makes for a brilliant sight unlike anything you'll see during the day.

The Tower of Yasaka is a designated important cultural property, and is the only tower that you can observe throughout the entire year. Visitors are even allowed to climb to the second storey.
Kurama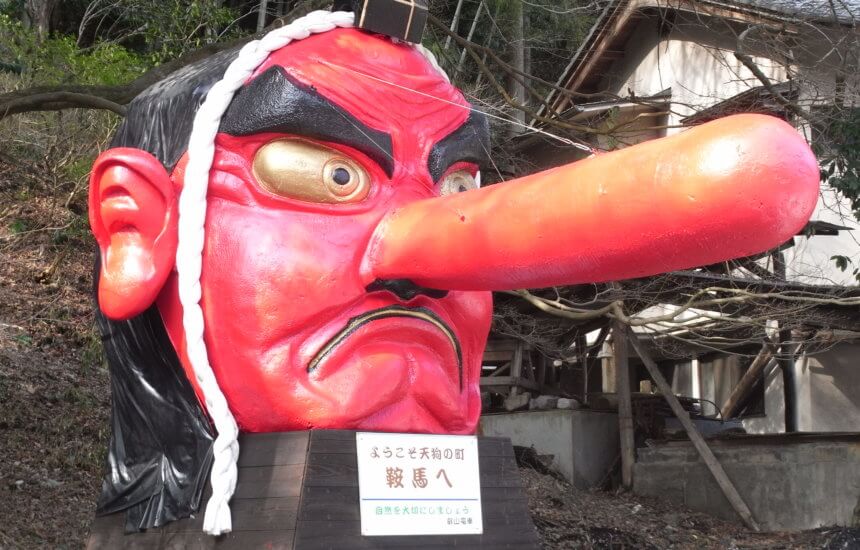 Kurama
A famous area featuring the Kurama mountain, the Kurama-dera Temple and the Yuki Shrine, among other places of interest.

It is said that legendary Tengu spirits live in the Kurama mountain, where Tengu-related goods are sold as a result. The floor featuring a vajra design – a Buddhist symbol of indestructible truth​ – is also a popular spot.

The Kifune Jinja shrine can be accessed by many tourists via Japan's shortest cable car.

The area looks fantastic when the sun sets and lanterns come to life with fire – a must-see.