Todai-ji Temple
Todai-ji, the Great Buddha hall, is one of the largest wooden structures in the world. Originally completed in 751, the structure was destroyed in 1181 and 1567. The current building we see today is rebuilt in 1709, and was registered as UNESCO World Heritage Site in 1998.

Kasuga-Taisha Shrine
Established in 768, Kasuga-Taisha shrine has been rebuilt or restored once every 20 years without changing the position of the main hall. Registered as UNESCO World Heritage Site in 1998. Numerous lanterns are found on the grounds, representing the passion of the worshipers. There are 352 national treasures stored in this shrine.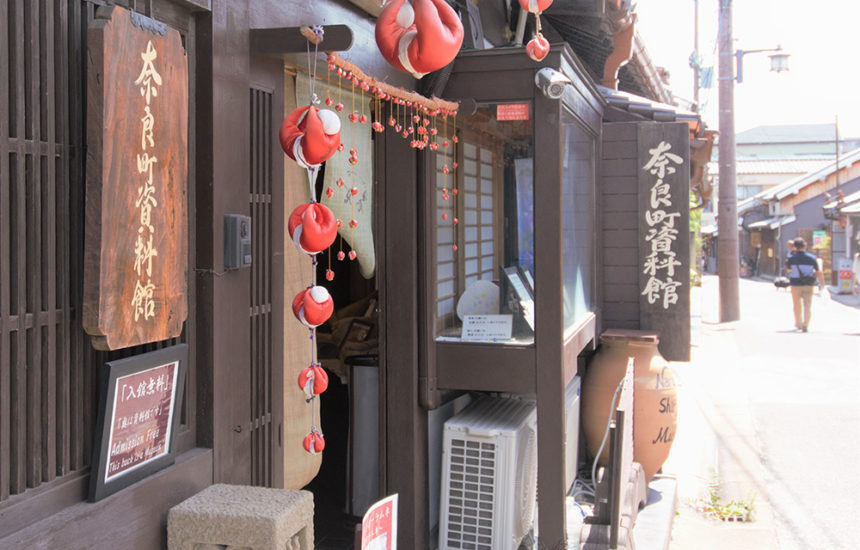 Naramachi (lunch)
During WW2, this area was spared from damage, preserving the old structures and facade of the old town of Nara. You can find several town houses, galleries, restaurants, and shops that are refurbished in contemporary style, while keeping its original machiya facade. Many of the structures here where originally built in the late Edo period to Meiji period.

Nan-endo
Nan-endo is an elegant and beautiful octagonal structure built by Fujiwara no Fuyutsugu, dedicated to the peace of his father's passing. A national treasure statue is housed in the temple.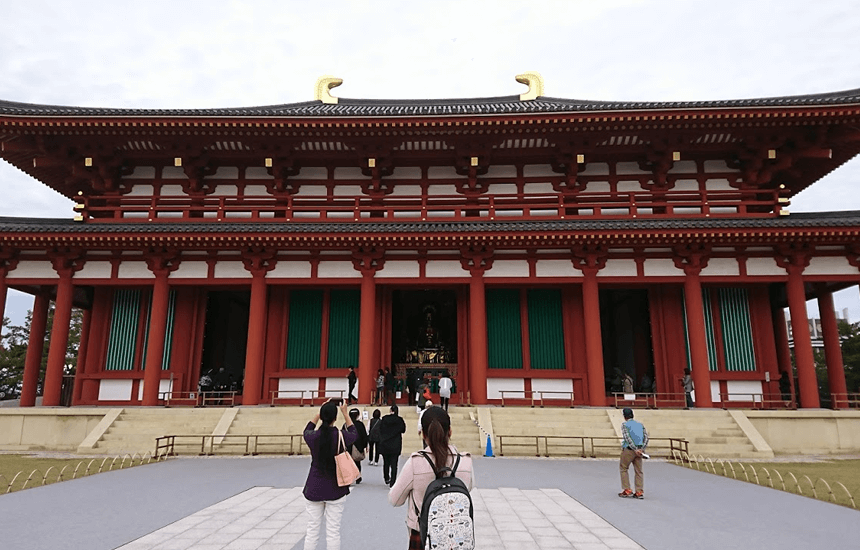 Kofuku-ji Temple
Originally founded in 669 as Yamashina temple in Kyoto, then moved to its current location in 710. Major damage occurred during the war in 1181, and the current building we see now was built after that time. Kofuku-ji was registered as UNESCO World Heritage Site in 1998.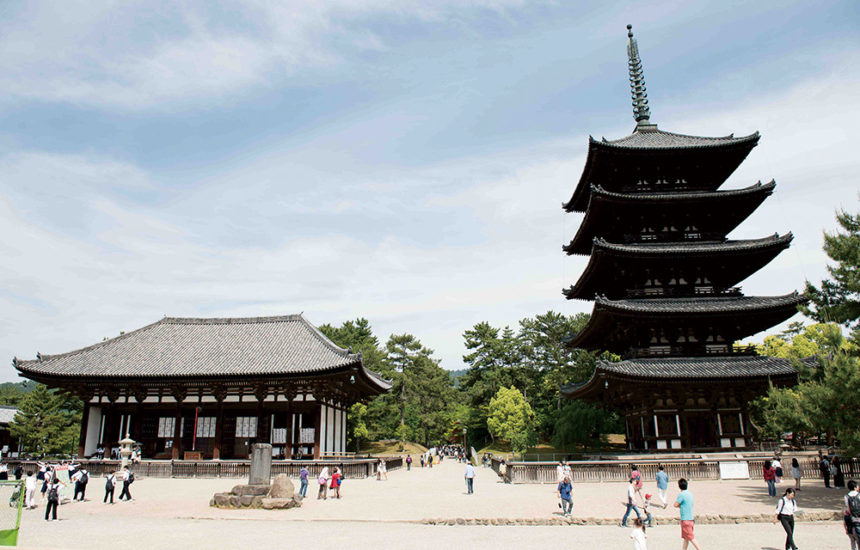 Kofuku-ji Five-Storied Pagoda
Built in 730 by the founder of Kofuku-ji, this five-storied pagoda has endured disasters and rebuilt 5 times over the years. The pagoda we see now was reconstructed in 1426, standing in 50.1m tall. The five roofs symbolize land, water, fire, air, and sky, representing the 5 dimensions of our world.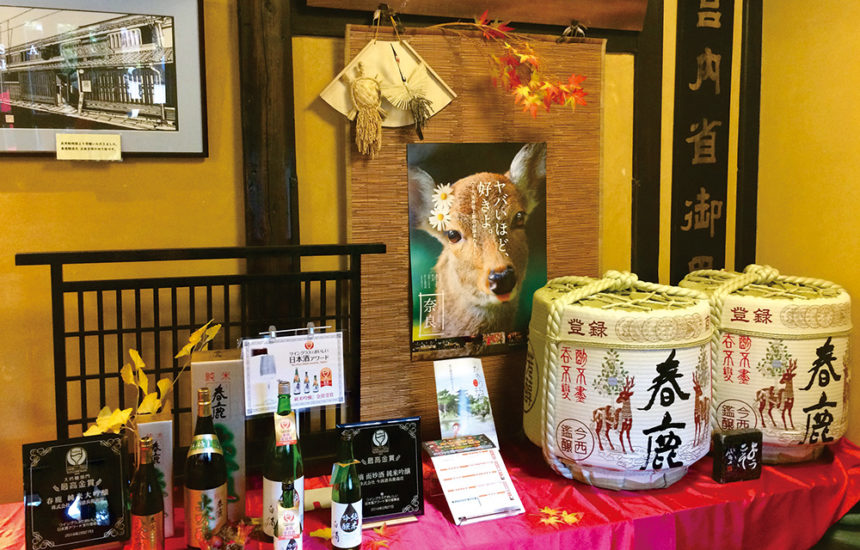 Harushika (sake brewery)
Established in 1884, Harushika is a historical sake brewery. 100 years later, in 1984, Harushika started exporting Japanese sake to the world. The name Harushika comes from the legend that gods of Kasugataisha came from the heavens riding a deer from Nara. Enjoy the taste of traditional Japanese sake at Harushika. In this sake brewery, you can enjoy Kikizake, a taste testing set of 5 kinds of sake.

Tour Details
10:00
In front of Shinsaibashi OPA
Kofuku-ji Temple
Kofuku-ji Five-Storied Pagoda

Tour Price
(Total / 1person)
Adult
¥18,000
Child(4~15years)
¥9,000
Private Tour Price
(Total / max 12 passengers)
¥120,000
※Tax included
8hours

・Charter fee/driver
・Highway tolls
・English-speaking Conductor
・Parking fees
・Admission fee

2people
Max 12people
*Please contact us for reservations for more than 12 passengers.
SHINSAIBASHI / In front of Shinsaibashi OPA / 1-4-3, Nishi-shinsaibashi,Chuo-ku Osaka-shi,Osaka

UMEDA / In front of Umeda Dt Tower / 1-10-1,Umeda,Kita-ku, Osaka-shi,Osaka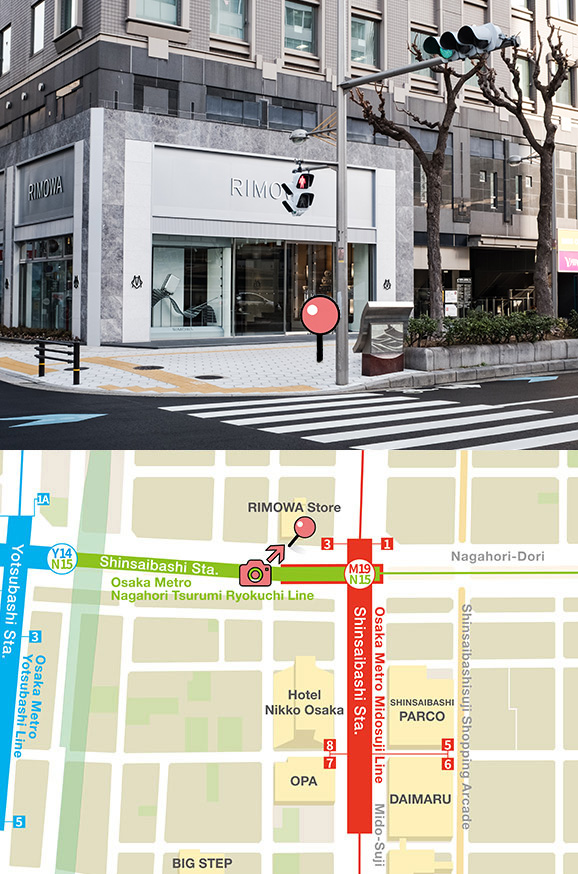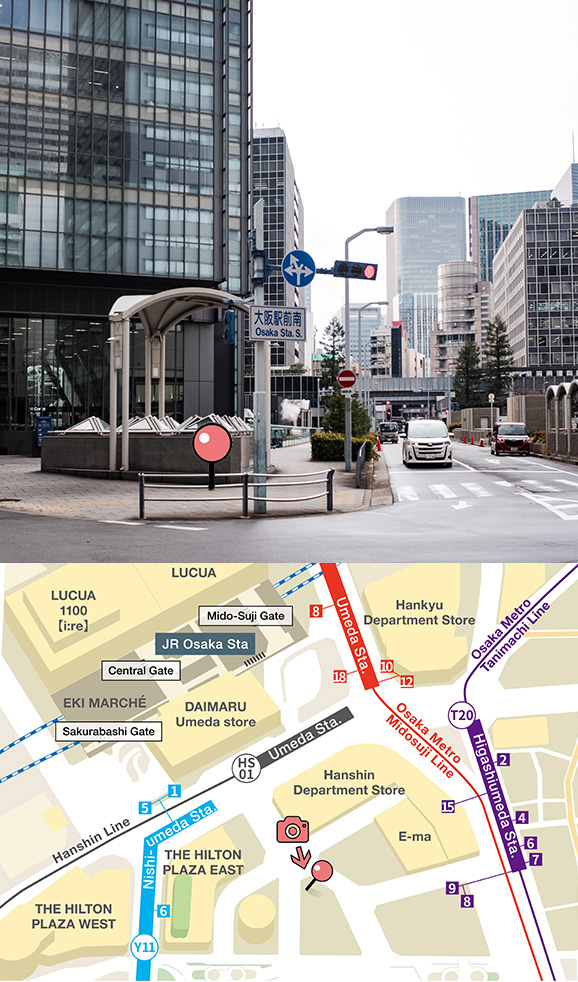 Availability Calendar
Osaka Departure / Nara Deer Park Semi Private Small Group Bus Tour Todaiji & Harushika Sake
September, 2023

| Mon | Tue | Wed | Thr | Fri | Sat | Sun |
| --- | --- | --- | --- | --- | --- | --- |
| | | | | 1 | 2 | 3 |
| 4 | 5 | 6 | 7 | 8 | 9 | 10 |
| 11 | 12 | 13 | 14 | 15 | 16 | 17 |
| 18 | 19 | 20 | 21 | 22 | 23 | 24 |
| 25 | 26 | 27 | 28 | 29 | 30 | |
Click the date to proceed to the reservation screen.
◯ Available
× Fully Booked

Reservation Minimum 2 Passengers

Reservations for the following day are accepted until 9:00PM

Please refrain from carrying your child on your lap when on board the vehicle.
Children from 0 years old to 3 years old can join the tour for free.
Children fee from 4 years old to 15 years old.
Children below the age of 15 years old must be accompanied by a guardian or parent.
In addition, passengers age 16-20 years old travelling alone is required to submit a signed consent form by a parent or guardian. Please inform us beforehand by e-mail.
We may ask you to present your identification to confirm your name and/or age.

Cancellation Fee
10 days before scheduled tour 20%
7 days before scheduled tour 30%
Day before scheduled tour 40%
On the day of scheduled tour before 9:30AM 50%
On the day of scheduled tour after 9:30AM 100%
No Show 100%
※Cancellations received after business hours will be processed the following business day.
Important Points
Departure policy
Please present your booking confirmation e-mail to the Tour Conductor at the pick-up point.
Please be at the pick-up point 15 minutes before departure.
Change of pick-up/drop-off locations are not allowed.
The vehicle will depart on-time, please arrive before departure time.
We may occur delays due to bad traffic, accidents on roads, or severe weather etc. We will not be liable to later costs of taxis and/or train fares etc for passengers.
Please understand we will not be liable for your other bookings (cars, private vehicles, ferry, public transport, etc) due to delays occurred while on tour.
In the bus
The vehicle has no luggage compartment, please avoid bringing large luggage on board the vehicle.
The vehicle has no toilets.
There is no smoking allowed on board the vehicle.
Please be mindful of your belongings.
Please refrain from over consuming alcohol. Overly intoxicated passengers may be asked to disembark without compensations.
Please refrain from carrying your child on your lap when on board the vehicle.
Other
If our staff, tour conductor, translator, driver etc find your actions unlawful, passenger may be asked to leave the tour without compensation.
Our vehicle is non-wheelchair accessible.
We do not offer cash refunds on the day. *Please see cancellation policy
Please be mindful of other passengers.
Some facilities, shops, restaurants may be closed on the day of tour.
There are some unexpected dates where you may be declined entry to a shrine or temple due to religious activities.
Please note that there are some areas, structures, statues, historical sites, etc that prohibit photography.